An academic debunks five myths around disability inclusion — including how tech isn't 'the main answer'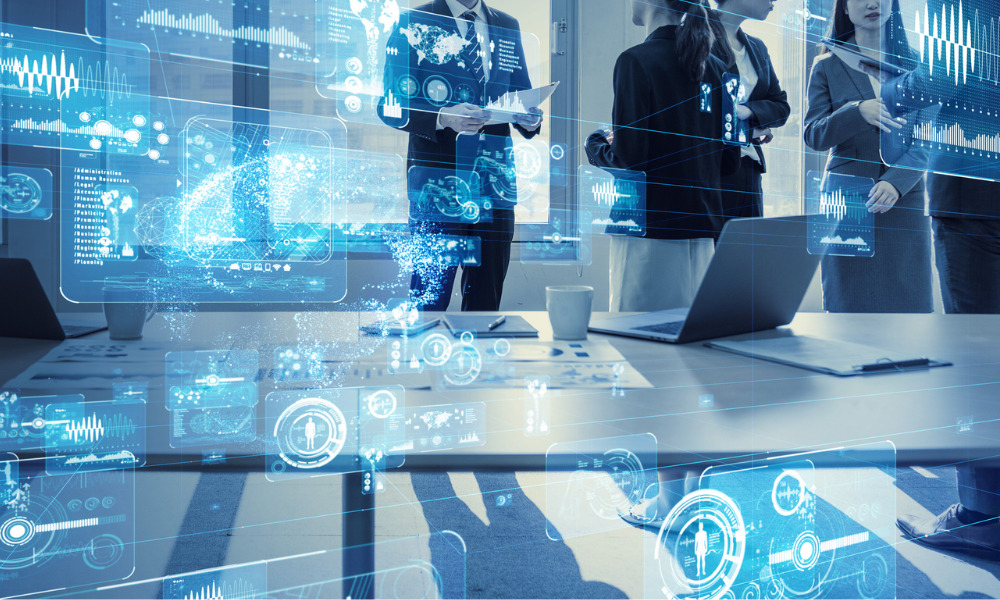 Disability inclusion in workplaces and business is the new norm, said Dr Gerard Goggin, professor of communication studies, Wee Kim Wee School of Communication and Information at Nanyang Technological University (NTU).
"It's worth striving for because people with disabilities are very diverse and include many of us," Goggin said. "Adding to that, all of us in one way or another have some lived experience or connection with disability and impairment."
At a recent Inclusive Business Forum organised by SG Enable, the academic shared some myths and opportunities around disability inclusion, particularly the impact of technology and digitalisation on D&I efforts.
READ MORE: Microsoft leader: How to embark on your 'disability inclusion' journey
Myth 1: Accessible technology will mainly benefit employees with disabilities
This is untrue because most workplaces have more employees with disabilities than we "typically realise", said Goggin.
"Often, disability is invisible, especially when people are afraid of identifying with disability or when our impairments do not fit the kind of stereotype," he said, clarifying that mental health and mental illness also fall into the category.
"If we implement accessible and inclusive technology, it can benefit a wide range of groups — not just colleagues with disabilities."
Myth 2: Digital inclusion needs special, expensive solutions
Goggin believes that making technology tools accessible to all employees, including people with disabilities can lead to cost-savings — if done right.
Technology is more advanced and available than we may think. And as with any new tech implementations, you need to pick the right one for your needs, so he suggested co-designing and consulting people with disabilities to get the best one for your organisation.
"Digital inclusion can be surprisingly easy to achieve and can save money," he said. "Most commonly-used software tools and hardware have accessibility features built into them, but often we don't know how to use them."
Hence, organisations may fail to incorporate the use of readily available features into company training sessions and workflows.
"We need to pivot from special and afterthought to standard, normal, and universal," he said. "Dedicated solutions will still be needed, but we can ensure that as much as possible, the core technology and the format are accessible and achievable."
READ MORE: How technology can transform your employee experience
Myth 3: Technology is a 'salvation' for disability inclusion
Technology has been shown to help fix many problems faced by people with disabilities, but it's not the "main answer" to all the issues, Goggin explained.
"We often hear glowing news stories about new technology and how wonderful it will be for people with disabilities," he said. "However, we all know [it] can be a long process.
"Leveraging technology for disability inclusion evolves the same knowledge and focus of sustained commitment."
Leaders also need to put proper thought into how everything aligns with the organisation's values and mission, he added.
"Sometimes technology will not be…the main answer," he said. "[But] along the way it may be disabling attitudes that need to be transformed."
Myth 4: New technology is more accessible
Unless those designing and implementing the new tech understand the requirements of every individual, including people with disabilities, the benefits of the initiative 'can be lost or overlooked', said Goggin.
Not to mention the need to have deep understanding and capability to execute 'inclusive design'.
"What's worse is that new technology often brings new kinds of exclusion, bias," he said.
He shared the example of automated recruitment tools, like robo-hiring. Through them, businesses can use digital platforms with online videos and screening tools for recruitment. One glaring problem with the tool is that interviews are often compared to "successful" candidate interviews.
"This can be a problem given that people with disabilities are not represented in most workforces," he said.
READ MORE: How COVID-19 is accelerating hiring automation
Myth 5: The organisation can only begin the digital inclusion journey when they're 'fully ready'
While the transformation journey should be done as professionally as possible, and be properly resourced, this assumption will simply act as a barrier or 'wall' for progress, he said. Organisations can always pilot projects and make 'small tweaks' along the way.
"Do not forget that accessibility is a shared venture," he said. "Accessibility is a collaboration amongst everybody in the room, in the organisation to adopt an accessibility mindset [and] develop accessibility practices.
"I have certainly made many mistakes along the way and continue to do so. I have also found that if people got that an organisation is serious about making it core to its mission, then they are open to giving feedback and supporting the goal."