The company also announced pronoun badges, among other inclusive initiatives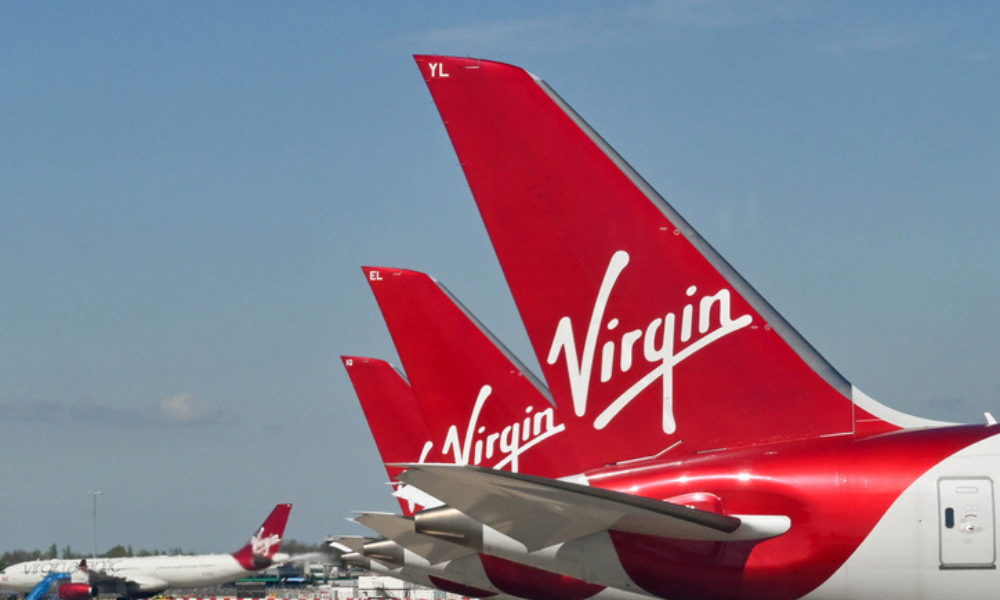 Employees of Virgin Atlantic have been given the greenlight to choose between a male or female uniform as part of the company's updated policies on inclusivity. In its latest announcement, the airline said its "fluid approach" will allow crew, pilots, and ground team to choose the uniform that they feel best reflects themselves.
The company also announced that it's rolling out optional pronoun badges for its people and passengers, as well as an update to its ticketing systems to accommodate passport holders with gender neutral gender markers.
Read more: Delta Air Lines workers sue retailer over 'toxic' uniforms
"At Virgin Atlantic, we believe that everyone can take on the world, no matter who they are," said Juha Jarvinen, chief commercial officer of Virgin Atlantic. "That's why it's so important that we enable our people to embrace their individuality and be their true selves at work. It is for that reason that we want to allow our people to wear the uniform that best suits them and how they identify and ensure our customers are addressed by their preferred pronouns."
The policy comes as research from the company found that 25% of workers feel pressured to hide their true selves at work, with 13% admitting they feel uncomfortable about making requests about it. This is despite the research also revealing that enabling employees to express their true selves boosts happiness (65%), increases mental wellbeing (49%), creates a more positive workplace culture (36%), and provides a better experience for customers (24%).
Read more: Top politician slams 'unacceptable' uniform policies
In addition to these policies, the company also announced an update to its trans inclusion policies, as well as mandatory training on inclusivity. The company's new plans build on previous inclusive initiatives such as granting cabin crew the choice to wear make-up, as well as trousers and flat shoes. The company also eased its restrictions for crew members and frontline workers on visible tattoos.