Employers have a 'unique position to drive change'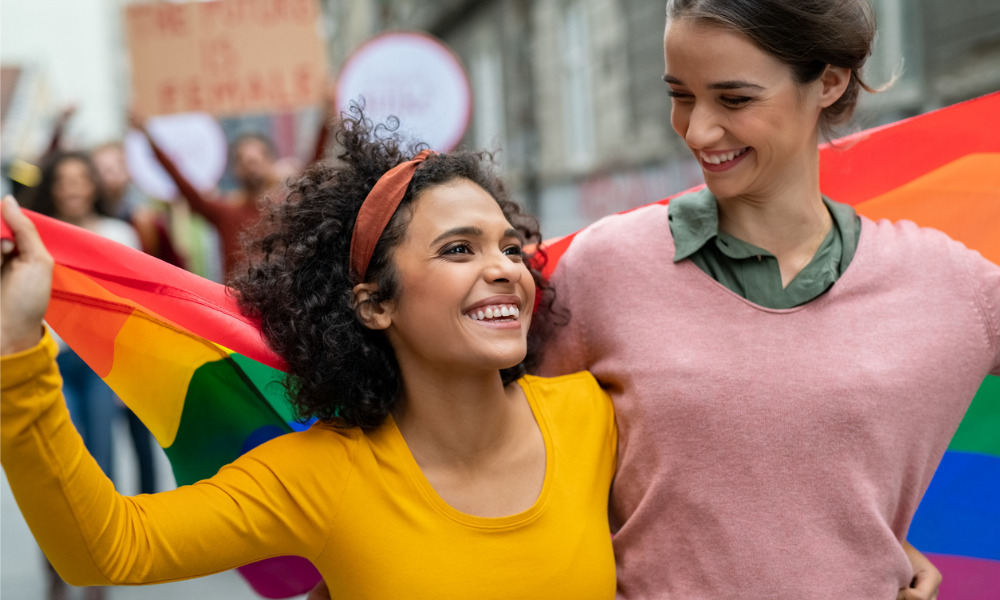 As Pride Month 2021 comes to an end, it's a time for HR leaders to think about how they champion diversity all year round.
After all, with so much of our time spent at work, an organisation's culture and the HR policies that underpin it play a central role in supporting LGBTQ+ employees. But while many employers have taken great strides to foster an inclusive environment, research shows Australia still has a long way to go.
A survey released earlier this year by Indeed found 62% of working Australians conceal part of their identity from their colleagues, either all or some of the time, with 12% hiding their sexual orientation. The data highlights that more needs to be done to improve the lived-experience of diverse employees, enabling everyone to bring their whole selves to work day in, day out.
One area that has traditionally lacked awareness and a deeper understanding is support for transgender employees. But now, policies like gender transition leave are becoming increasingly common at workplaces in Australia and New Zealand. Many HR departments now have steps in place to support an employee who is transitioning, both in enabling them to take time off to recover if undergoing surgery or hormone therapy, but also in supporting their return to work.
Read more: Countdown introduces paid gender affirmation leave for transitioning employees
In New Zealand, Countdown recently introduced two weeks of paid gender affirmation leave for employees across the country. Marking a significant step in acknowledging the needs of its transgender employees, the supermarket chain was praised for introducing the supportive, progressive policy. Last year tech firm Avanade also announced a gender transition leave benefit for transitioning employees, becoming one of only a handful of employers in Australia to do so.
Reflecting on Pride Month and Avanade's policy, the company's Australia HR Lead, Rebel Berenyi said workplaces are in a "unique position to drive change".
"Since we launched the benefit in late 2020, the response has been overwhelmingly positive and inspiring – both internally and externally," she told HRD. "It continues to be one of our proudest milestones in Avanade's ongoing journey to create a safe, inclusive, and respectful working environment where everyone feels comfortable to express their individuality without the fear of discrimination."
The idea was born from Avanade taking part in the Australia Workplace Equality Index – a D&I benchmarking program which included indicators like gender transition leave. Berenyi said it was a clear step for the organisation to make "genuine human impact" on their people and the communities they live in.
But of course, it takes more than a policy to foster a truly inclusive workplace. Just like Pride Month, a policy is a positive step and a milestone to celebrate. But improving the lived-experience and being an ally for LGBTQ+ employees takes investment, dedication, and persistence.
"While Pride Month is a chance to learn from and lift up the LGBTQ+ community, we must remember that becoming more inclusive and supportive is not a once-a-year opportunity; the spirit and conversation of Pride must exist all year long," Berenyi said.
Read more: How to be an LGBTQ ally at work