Iconic winemaker's HRD reflects on the journey to securing Australia's most prestigious diversity tick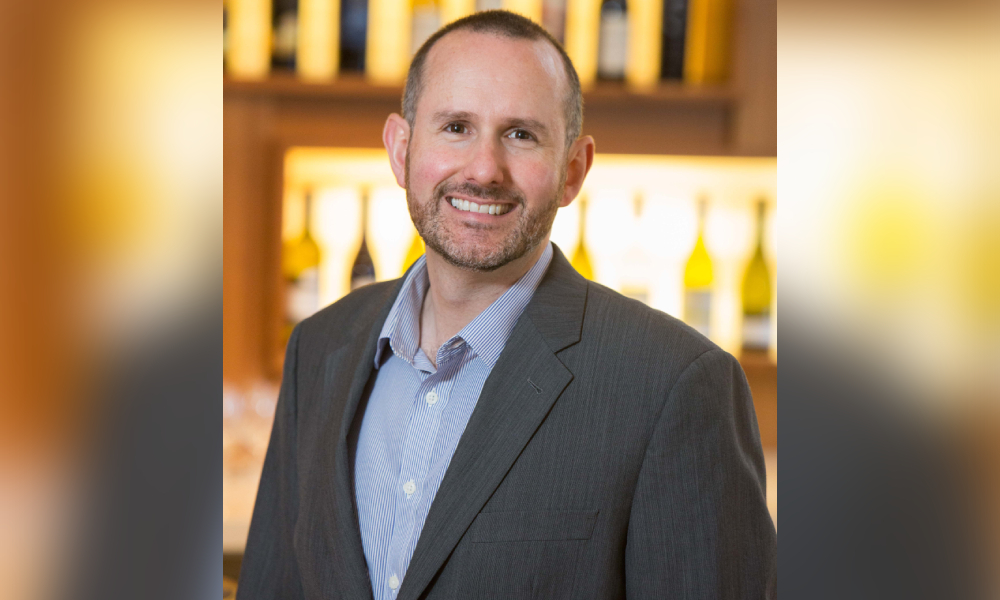 Pernod Ricard Winemakers is celebrating being named an Australian Employer of Choice for Gender Equality. The producer of famous Aussie wines like Jacob's Creek, St Hugo and Orlando was awarded the prestigious accreditation by the Workplace Gender Equality Agency after achieving ambitious goals to improve diversity within the organisation.
HRD spoke to Pernod Ricard's HR, communications and S&R director, Christian Campanella, about the company's journey to becoming a WGEA-accredited employer.
"We began setting long-term goals in 2016, and our ambition was that by 2020, we would have a minimum 40% female representation at a senior manager level within our business. Over the years we have put a lot of different things into play in order to get to that point," he told HRD. "Probably the first cab off the rank was really about building the case for change with the leadership within the business and the reason why we should be driving a more gender diverse organisation."
By 2020, Pernod Ricard had exceeded its initial goal, and now the number of females among senior managers sits at 53%. Across the entire workforce, female representation makes up 43%. Campanella said on the HR front, they addressed biases within pre-existing policy around things like parental leave and flexible work. They updated and revised policy to ensure it matched best-practice for a diverse organisation.
However, he explained that laying the foundation for diversity with the senior leadership, and throughout the organisation, was the driving factor for making systemic change. Rather than positioning diversity as the right thing to do, Campanella built a business case for why a more diverse workforce would lead to better profitability and growth for the organisation.
Read more: How to create an inclusive workplace
"The research is clear that businesses which have a more balanced organisation, whether it's on gender diversity, nationality or whatever it might be, have better results. It's as simple as that," he said.
"Asides from the fact that it's the right thing to do, it makes good business sense so we tried to turn it into a commercial conversation. We found it took the heat out the room because you can't argue with growth."
After setting their initial goals, the next year was spent delivering training to all layers of the business, from the CEO to the shop floor, to help people better understand the case for diversity and how the organisation could achieve its goals. They used a leader-led model, creating volunteer positions under the title of Better Balance Ambassadors which gave senior employees the opportunity to take ownership of diversity goals.
Campanella said this process brought D&I into the business's vernacular and it was no longer a HR-driven initiative. With sponsorship from two executives, one male and one female, as well as ambassadors throughout the business, they had the strong groundwork needed to make diversity a priority for every single employee.
"If we hadn't done that work around awareness and getting that coalition of leadership, it would have never happened. It would have been like pushing water uphill," he said.
Read more: Diversity in the workplace: How to lead as an ally
The company took a diversity lens to policy, but also the way they recruited and promoted employees. They addressed things like succession planning and talent pools to ensure the diversity of candidates was the best it could be and that the environment was one that supported both men and women equally. They also relied on data to drive decision making.
The other piece of the puzzle, Campanella said, was implementing the technology the business needed to allow for more flexible working. It's something that has stood Pernod Ricard in good stead when the global pandemic arrived in Australia.
"We completely upgraded everything, from the laptops we use to switching to virtual systems, so it didn't matter where you were, you had the same experience in the office and out the office," he said. "That enabled people to work flexibly because they had the tools to do it and that for us, was a real game changer."
This year, the WGEA issued new Employer of Choice for Gender Equality (EOCGE) citations to 17 businesses across Australia. WGEA director Libby Lyons said these organisations showed "unswerving commitment" to improving diversity.
She said: "We know that gender equality is good for business and crucial to our post-COVID-19 economic recovery. By driving better gender equality outcomes in their workplaces, these EOCGE citation holders are showing the right way forward for other Australian businesses."