New survey reveals barriers faced by older employees at work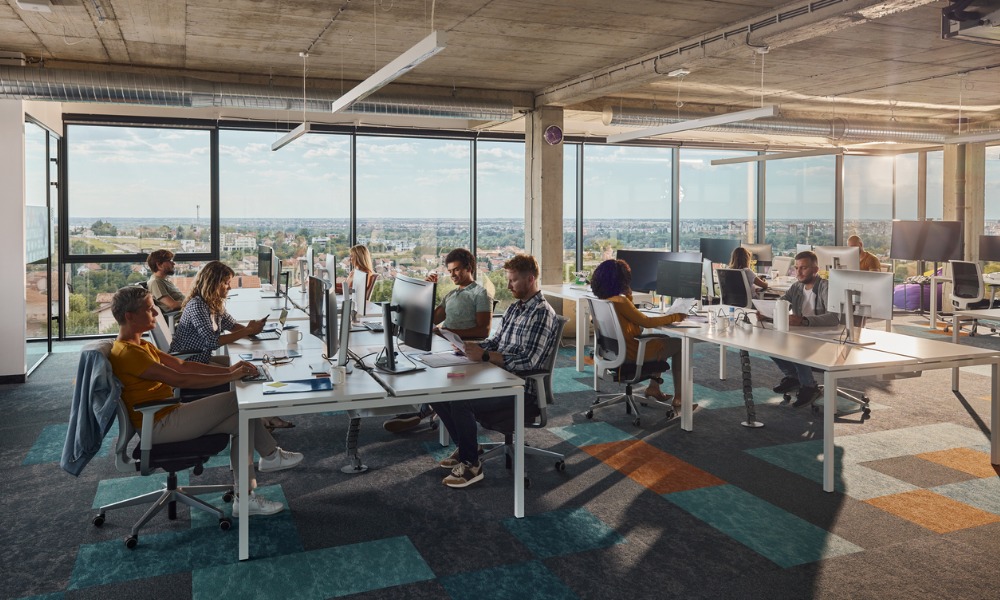 Majority of older Singaporeans want retirement and re-employment ages to be higher, but expressed concern on "negative employer attitudes" and age discrimination in the workplace.
This is according to a joint survey from the People's Action Party's Seniors Group (PAPSG) and the National Trades Union Congress U Women and Family (NTUC U WAF) among 1,471 Singapore residents aged 50 and above who are currently at work.
The survey found that 87.9% of the respondents support the official retirement age of 63 and beyond, while 80.4% support a re-employment age of 68 years and higher.
"The findings indicate good understanding that having higher retirement and re-employment ages benefit our senior workers and protect those who wish to be able to contribute and to continue working," said PAPSG chairman Tan See Leng in his keynote speech.
Singapore in 2022 raised its retirement age to 63 and its re-employment age to 68 to give employers a bigger pool of talent to choose from.
This is part of the government's plan to gradually raise retirement and re-employment ages to 65 and 70 years old, respectively, by 2030.
The recent hike went by "without much fanfare," according to Tan, who hoped that the future increase will also receive resounding support.
"We will continue to push. We will continue to support employers as well as their transition to hiring an ageing workforce," the PAPSG chair said.
According to Tan, their survey would be shared with the government, and encouraged other relative agencies to consider the findings in detail.
Barriers to employment
Meanwhile, despite the strong desire to get older people back to workplaces, the survey also found the following challenges and barriers to employment:
Negative employer attitudes and age discrimination (63.4%)
Inflexible working arrangements or long working hours (59.6%)
Age-related health issues and physical limitations (54.1%)
Limited availability of suitable job opportunities (52.6%)
Age discrimination is considered as among the top forms of discrimination experienced by jobseekers in Singapore in 2022, according to the Ministry of Manpower (MOM).
MOM said employees or jobseekers who experienced discrimination should seek their employers' grievance handling process or reach out to the Tripartite Alliance for Fair and Progressive Employment Practices for assistance.
Commitment to age-friendly workplaces
The survey findings of PAPSG and NTUC U WAF were unveiled during the commemorative event for International Day of Older Persons (IDOP) organised by the PAPSG.
Tan said the event was held to celebrate seniors who have laid strong foundations for Singapore to flourish.
"PAPSG will continue to champion the needs of our seniors, to encourage all to uphold the 3Rs – to hold in Regard, to Respect, and to give Recognition to their contributions and potential," the PAPSG chair said.
He announced that a roadmap themed to the 3Rs will be unveiled in 2024 to help Singapore become a more age-friendly society.
"Tapping on the wealth of wisdom our seniors have, there remain many exciting milestones we can achieve together," Tan said.
In the same event, 12 corporates also reiterated their commitment to uphold age-friendly workplace practices to protect about 4,000 employees.
According to PAPSG, these practices include raising their organisations' retirement and re-employment age, adopting flexible work arrangements, and enhancing their safeguards against workplace discrimination.
Yeo Wan Ling, NTUC U WAF director, said the commitment of the organisations is "very encouraging" and a "big step towards evolving workplace culture."
"I hope this is an impetus for all of us to change our perception of older workers," Yeo said in a statement. "I also encourage employers to continue providing flexible work arrangements, as it is a key factor in encouraging our senior workers and even caregivers to remain in the workforce."