The electric vehicle maker has a history of workers claiming it ignores discrimination and harassment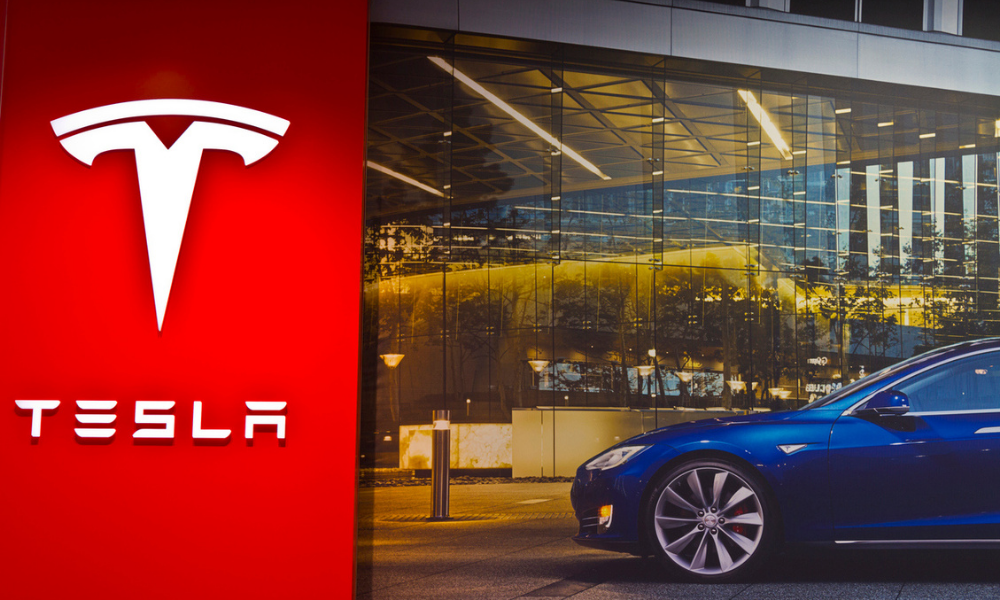 Tesla is being sued by a former contract worker who has accused the electric vehicle maker of ignoring the racial and homophobic slurs and physical harm she endured.
Kaylen Barker, a 25-year-old Black gay woman who inspected brake parts at Tesla's Lathrop, CA-based factory, says a White coworker struck her with a hot grinding tool while calling her the n-word, "stupid," "dumb" and a "bitch," according to her complaint filed in state court in Alameda County, California on Tuesday.
After Barker complained to Tesla's HR department, the co-worker was fired, but "shockingly rehired" about two weeks later "without any forewarning or explanation," the lawsuit states. Barker was fired on Oct. 29, 2021, after complaining to supervisors, the lawsuit states. Furthermore, she refused to sign a document "falsely confessing to being insubordinate" even though HR encouraged her to do so every day for almost a month before her termination, according to the lawsuit.
"I feel like I've been tortured and sent back in time before African Americans had civil rights," she said in a statement reported by Bloomberg.
It's the latest claim from former workers that Tesla ignores discrimination and harassment based on race, sexual orientation and gender in the workplace. In October, a San Francisco federal jury awarded former employee Owen Diaz, who sued the company over racism allegations, $137 million – one of the largest awards in a racial harassment case in the history of the United States, ABC News reported.
Read more: Five California HR law changes to know in 2022
Valerie Capers Workman, Tesla's head of HR before leaving the company in January, challenged the verdict about three weeks before Barker was fired. Tesla had responded to Diaz's complaints by firing two contractors and suspending a third contractor, according to Workman.
"The Tesla of 2015 and 2016 (when Mr. Diaz worked in the Fremont factory) is not the same as the Tesla of today," Workman wrote in an internal email to employees, which was then published as a blog post. "While we strongly believe that these facts don't justify the verdict reached by the jury in San Francisco, we do recognize that in 2015 and 2016, we were not perfect. We're still not perfect. But we have come a long way from five years ago."
In August, a court ruled that Tesla must pay $1 million to former Black employee Melvin Berry, who allegedly received racial insults from his co-workers for years. It's rare that such complaints against the Austin, TX-based company make it to court because Tesla's full-time employees sign agreements requiring workplace disputes to be handled in closed-door arbitration.
In November, a Tesla employee defied the arbitration agreement, filing a lawsuit against the company for "rampant sexual harassment." The plaintiff said that she filed separate complaints to HR in September and October regarding her incidents, but the company failed to address the situation. By the time of filing the lawsuit, she was on medical leave and diagnosed with post-traumatic stress disorder, The Washington Post reported.