65% say they have to work harder than white peers to advance in their career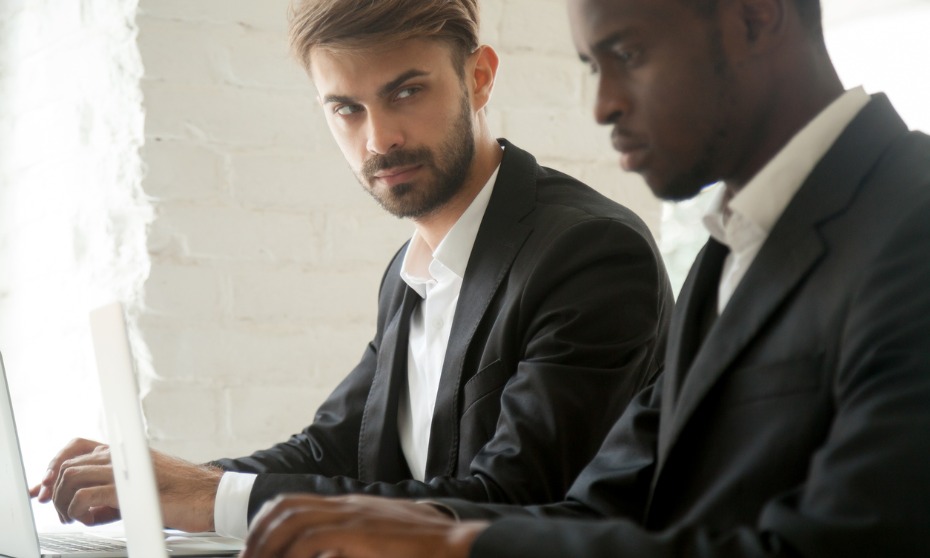 Black employees in the US believe they have to work harder than colleagues of other races or ethnicities because of the racial prejudice they face, new research from the Center for Talent Innovation (CTI) suggests.
The nonprofit organization interviewed more than 3,700 workers on their encounters of racial discrimination in the workplace.
The respondents consisted of individuals from different races and ethnicities, including whites, blacks, Hispanics and Asians. They were also identified based on their gender, employment type, and educational attainment.
Of the social groups surveyed, black workers were found to be most likely to experience prejudice and microaggressions in the workplace compared to their peers. They were also less likely to have access to senior leaders or receive support from managers compared to white counterparts.
In fact, 65% of black employees say they have to work harder than their colleagues just to advance in their career.
READ MORE: Black executives hold few positions that lead to CEO job
Such struggles, however, seem to be lost among their white peers. Only 16% of white employees attest to the struggles that black workers face.
Pat Fili-Krushel, chief executive at CTI, believes the findings show just how companies are failing to create equitable workplaces for black employees.
"We hope that business leaders will respond to these findings by making a serious assessment of their own workplaces and creating a comprehensive plan of action," Fili-Krushel said.
"We are especially concerned about the lack of awareness we discovered among white professionals. This report gives business leaders a path for moving forward."
Missed opportunities
Black professionals are purportedly more likely to be ambitious and have strong professional networks compared to their white counterparts, according to the CTI report.
However, black workers only hold 3.2% of all executive or senior leadership roles, and occupy less than 1% of all Fortune 500 CEO positions.
The study aims to paint a picture of the supposed systemic racial prejudice black professionals face:
58% of black workers said they experience racial prejudice at work compared to 15% of white workers
Instances of racial prejudice seem to vary depending on the region, with 79% of black workers in the Midwest encountering it the most. This was followed by workers in the West (66%), South (56%) and Northeast (44%)
43% of black executives said they have experienced having a colleague use 'racially insensitive language' in their presence
19% of black employees believe people of their race/ethnicity are unable to reach top positions in their company
Black women are also reportedly less likely to receive the same degree of support and advocacy their white counterparts enjoy. The study showed only 19% of black women have people in their network who advocate for their skills and ideas, compared to 35% of their white peers.
Julia Taylor Kennedy, executive vice president at CTI, said the only chance for people to create change is if they fully understand how workplaces are affected by systemic prejudice and microaggressions.
"Companies are missing out on amazing talent at the top of their organizations, and black professionals are not given the opportunity to fulfil their aspirations," Kennedy said.
"This report delivers the facts and, in doing so, will spur conversations that move companies, and society, forward."