Wellbeing consists of four main pillars - physical, mental, social and financial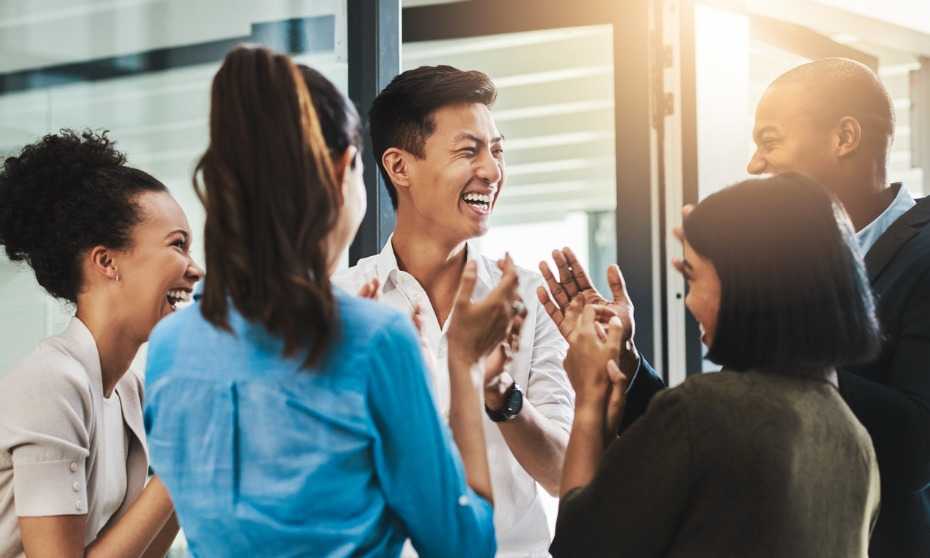 Speaking at a leading HR event this year, Ariana Huffington talked at length about the importance of work-life balance and why it's crucial to prioritise and "be comfortable with incompletes".
Jamie True, chief digital officer at LifeWorks, shared with HRD his take on how to attain that sweet spot between work and 'life' and maintain wellbeing.
"When it comes to work-life balance, the tone has to be set from the top," prefaced True. "Employees want to feel aligned with their team, their HR manager, their CEO and the business as a whole. That alignment and connection facilitates working relationships that enable better performance and foster an environment where work-life balance can be acknowledged and prioritized."
As True points out, in the end it comes down to identifying key priorities and sticking to them whilst also finding a balance between those priorities. Some activities will be non-negotiable, such as mandatory team meetings, family weddings, or your child's hockey game.
"It's up to you to work on determining what parts of your life are the most important – your business, your community, family, friends, sports, music, or the volunteer work that you do," he told HRD. "Trying to fit all of these in may be difficult, but it's OK if it slips sometimes too as long as you are aware and can work towards equilibrium. None of us are perfect, but knowing your priorities is a good start to achieving the balance that works for your life."
According to True, wellbeing consists of four main pillars - physical, mental, social and financial. You can't very well impact upon one without affecting the others.
"By putting access and control over wellbeing in the palm of employees' hands, wellness and work can and should become mutually enhancing in a virtuous circle. Research by Gallup found that people who are engaged at work report better health and lower rates of chronic disease than disengaged workers, and they also eat healthy and exercise more."
The dangers of ignoring work-life balance
As an HR leader, True advocates asking the right questions to help employees strike an ideal work-life balance. Questions such as:
Do your people feel comfortable taking time off from work to attend to personal matters?
Do your people feel they can call in sick when they are too ill to work?
Do you know when it is easy for them to work longer hours and when it would be a real hardship?
"If the answers are no, then your company is in danger of having employees that are disengaged," he continued.
"It's also important to point out that work is no longer tied to one location, advancements in technology mean that people can work anywhere, anytime from their personal devices. Due to that, the issue of work-life balance is more important than ever, so it's incumbent on employers to proactively maintain the health and happiness of their employees."
It all comes down to putting yourself in your employees' shoes – only then can you really understand what your workers need.
"Understanding these aspects of employees lives will make it easier for your team to get the work done, reduce stress, and meet their personal, as well as their professional, obligations."
The ROI of employee wellbeing
Remember, whilst it's all well and good formatting a wellbeing initiative – you have to keep your budget in mind. Measuring the ROI on corporate health isn't as simple as looking at reports or sales revenues. Instead, you measure it by engagement and productivity levels.
A 2016 Global Wellness Institute Report, the world's 3.2 billion workers are increasingly unwell, with 24% of workers saying they are actively disengaged at work.
"We know from research that employees who are engaged at work – who like their jobs and feel motivated to give their best – are more productive," added True. "And we know from our own conversations with customers, that high levels of engagement are linked to people retention, better customer service, higher rates of employee commitment, better teamwork, and organizational profitability. "
According to the Human Capital Management Institute, companies that invested just US$1 per person in wellbeing initiatives outperformed their peers and experienced a 11.7% productivity gain.
"Employers have a duty of care, not just to their people, but also to their shareholders and national economies to invest in their employees' total wellbeing. It's not enough to support employees in times of crisis alone. It's time to invest in your culture, your people and your business."