MOM reports decline in organisations looking for remote workers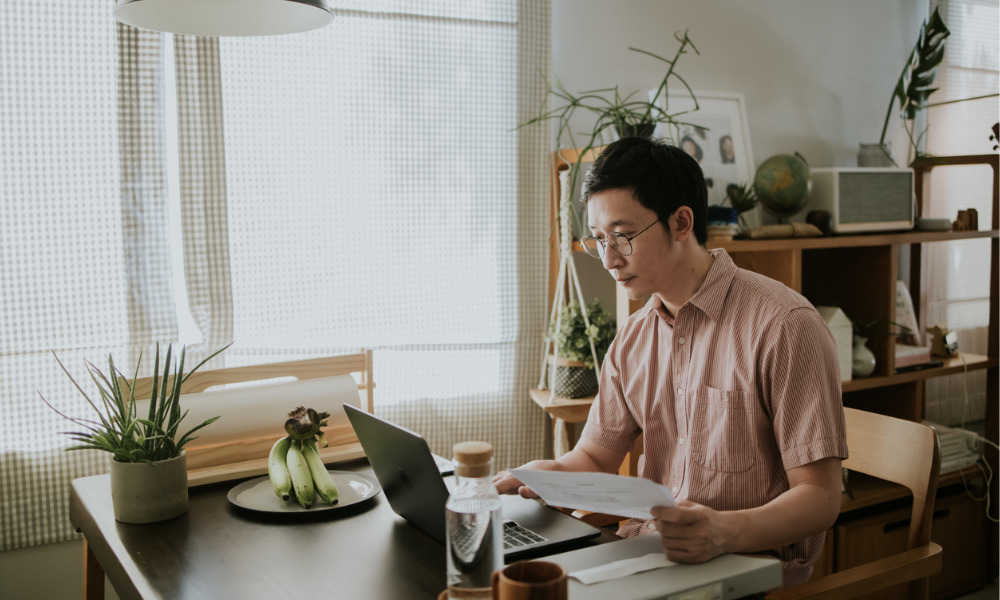 As Singapore's workforce began emerging from COVID lockdowns this time last year, employees and employers alike were preparing to debate the nuances of remote, hybrid, or office work and what the future of their organisation would look like.
A year on, a report released by the Ministry of Manpower (MOM) earlier this month revealed that remote work is not the future of work - the report revealed a sharp decline in remote job offerings across Singapore.
The MOM report found that remote-work openings dropped to just 21% of the total number of vacancies in 2022 - down from 31% in 2021. The report commented, the drop reflects a normalisation of remote work trends as more activities resumed on-site in 2022.
Alex Burke, CEO of Education Perfect, spent four years working in Singapore and now runs a team of remote workers across Asia.
Burke told HRD: "I think in Asia there may be more cultural resistance to remote work. Asia is quite traditional; a lot of people do traditionally go into offices and work in offices, and it has a more formal hierarchy as well."
Despite the tradition Burke believes this is starting to change. "I think there is real benefit in providing flexibility for people and maybe those work norms are being challenged now."
Sekhar Garisa, CEO of job portal foundit comments: "The last couple of years have given us new working styles. It was challenging at the start but now it has given clarity to both employers as well as employees regarding their work arrangements."
Hybrid is the clear winner
"According to popular surveys, hybrid work is the preferred choice of 70% of workers," Garisa continued.
Echoing those findings, all the Singaporean organisations HRD spoke to have been running hybrid models.
The flexibility program run at Deloitte in Singapore has found huge success with their employees – 70% responded favourably when asked if they felt they have enough flexibility at Deloitte to manage their personal and professional life.
"For Deloitte in Singapore, our work flexibility programme includes the option for our people to either work from home or in the office and decide when they would like to start and end work for the day," said Ong Siok Peng, Deloitte Singapore Talent Leader.
"All our people, across our workforce in Singapore, have these options, and they can work with their team leaders and team mates to find the right combination for themselves and their team to best deliver their work," said Peng.
At Armstrong Craven, they run a hybrid model and their office is on a high floor in Collyer Quay with a direct view of Marina Bay.
"It's a nice office that people enjoy coming into," said Helen Coult, regional president APAC at Armstrong Craven. "I do insist that people come in a couple of days a week and I try and get them to coordinate so there's a good reason for them to come in."
"And really that's to collaborate and learn from other people and share ideas and continue to build projects and just catch up with people," Coult continued. "I don't see a move to 100% working from home, I don't think it's the best way forward anyway."
Speaking to the clients of Armstrong Craven, a research-driven talent solutions company, Coult told HRD: "It's all about hybrid now. The clients we're talking to, the people I'm engaging in my network, they have pretty much all downsized their office workspace and actually there isn't room for absolutely everyone to be in the same office space all the time."
Hybrid is still experimental
While the majority of organisations we spoke to agreed that hybrid models are the way forward, that's where the similarities ended. With hybrid working only in its infancy, the approaches to what hybrid working really is, varied.
2-3, 3-2, every day in the office with shortened hours, or the full flexibility to choose where and when employees worked were all options employed by organisations.
"There are all sorts of complexities that come into play and I'm not sure that anyone's got it 100% right yet," said Coult.
Armstrong Craven is currently working with a global client that wants to have employees in the office three days a week, prompting them to research what that might mean for the organisation's talent acquisition.
"How much of that great, really good, strong talent pool are we not able to hire because they don't want to come to the office three days a week? You know, now they can only access talent in their vicinity, should they look at setting up a different hub?"
"One thing is for sure," said Coult, "Hybrid is here to stay, it isn't going away."