Jump to winners | Jump to methodology
Asia's most influential HR leaders
Now in its fourth year, the HRD Asia Hot List showcases the industry's most talented professionals for their leadership, innovative approaches, and contribution to the industry.
As HR departments grappled with a host of issues in 2022, talent attraction and retention, upskilling, and wellbeing and diversity initiatives were priorities for many companies in the region. Over the past year, HRD Asia's Hot List 2023 winners have been at the forefront of guiding their organisations through these challenges.
"I strongly believe that 'servant leadership' helps to nurture a high-performance culture"




Cyl Lin, Tech Data
David Michels, partner at Bain & Co. in Tokyo, discusses the standards HR leaders are being measured against.
"The need for talent is increasingly diverse, the expectations of the workforce are broader than ever before and the need for resiliency and adaptability has never been greater. This means that HR teams need to be more flexible, more strategic, and more open to how to attract, recruit, train, and retain certain talents," he says.
"The job definition is broader than it used to be – the technical skills alone are no longer enough. I think CEOs are looking for HR talent with the capability to drive a transformational agenda and be an effective strategic partner to the business."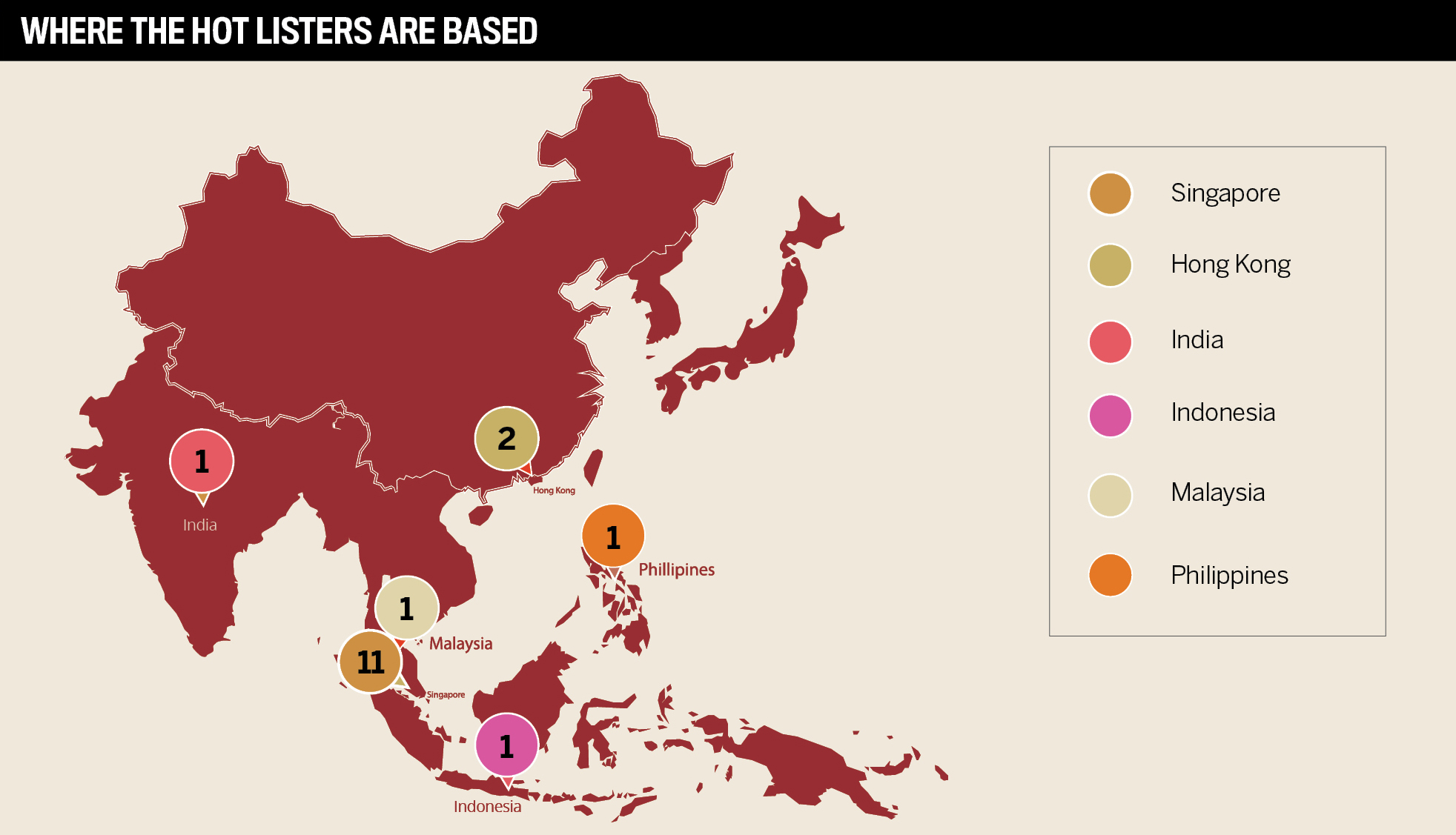 Masterplans
Tech Data's HR director and Hot List winner Cyl Lin is an embodiment of that analysis and an effective strategic part of the business. A key guiding principle in her work is the concept of "servant leadership". By focusing on the growth and wellbeing of her team, she has been able to cultivate a safe, open and positive environment while keeping productivity high.
One of Lin's key initiatives in 2022 was the Listening Circle, a place where female leaders could discuss personal or workplace challenges. She says the aim is to provide access to peer support and to create a place where the women of the organisation could "share, heal and grow, and find clarity and self-appreciation".
"I strongly believe that 'servant leadership' helps to nurture a high-performance culture," Lin says. "I have focused on helping my team to continuously develop abilities outside of their core skillset, and providing each other with feedback has helped to improve our performance and gain a clear understanding of what the expectation is in each of our roles."
Describing herself as a leader that leads by example, Lin adds that she is "constantly leveraging on the team's strengths to strive for success".
Another 2023 Hot List winner is Cher Whee Sim, vice president for global talent acquisition, mobility & immigration at Micron Technology.
For her, leadership is about avoiding complacency and not being afraid to embrace what she doesn't know.
"When I am in the stage where I do not know, I am back to my [childhood self] and a learner and I ask questions to help close my knowledge gaps. For example, I have little knowledge of the LGBTQ+ community, and I raised my hand to moderate a panel discussion on the transgender topic, which opened a golden opportunity for me to search, ask and learn. I am a learner every day."
Deloitte Southeast Asia's HR Transformation team leader, Mark Maclean, concurs with these views. He feels HR leaders have to be geared towards enabling their organisations to adapt and grow.
"The pandemic forced HR to step up and enable organisations to survive. Expectations are now on HR to help the business move from survive to thrive," he says. "These new roles include refocusing on employee experience, moving from competency to skills-based workforces and an added focus on workforce planning."
"Organisations must trust underrepresented groups, and these talents [must] trust themselves to show up and bring their whole selves and do their best work"




Cher Whee Sim, Micron Technology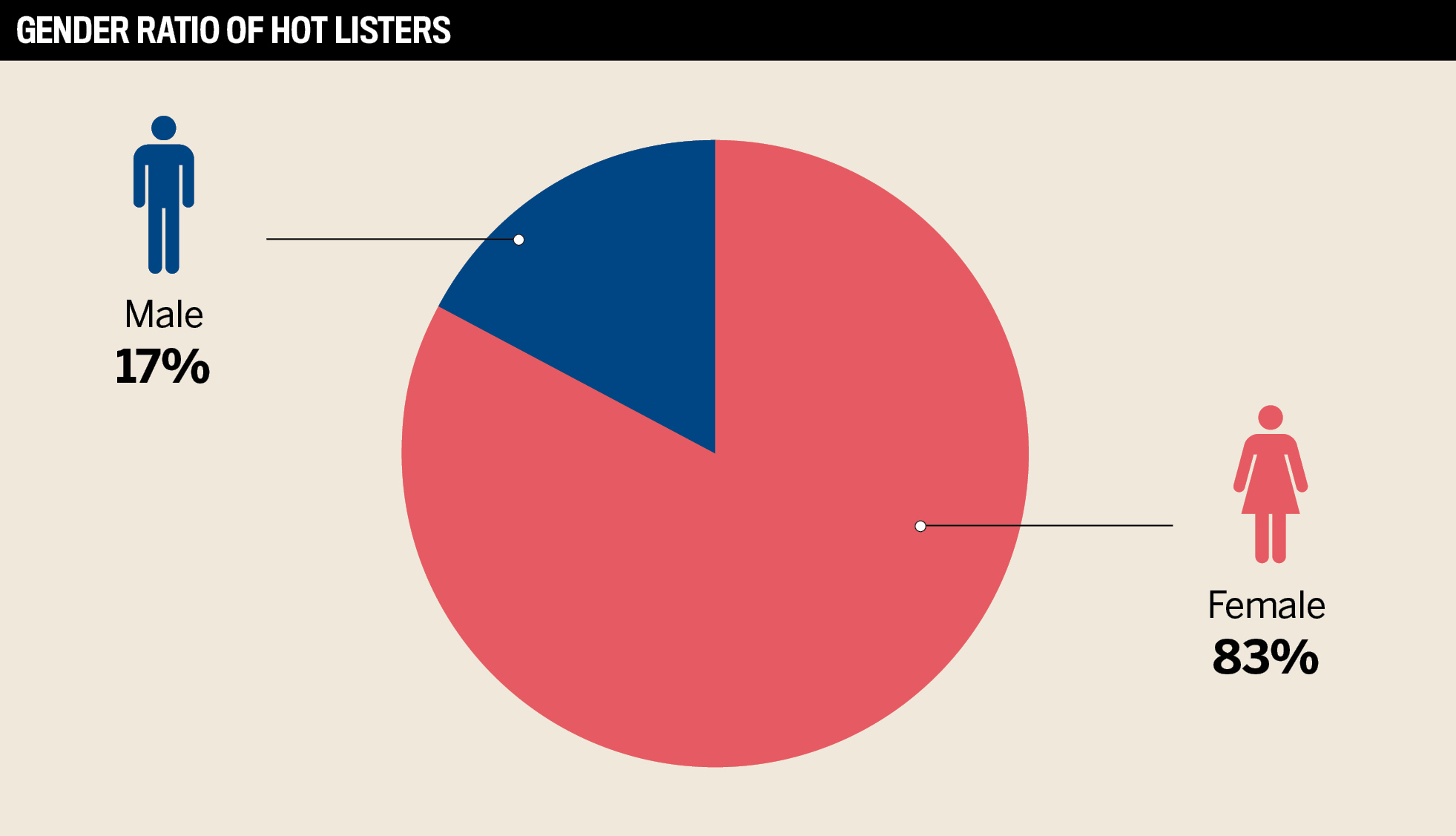 First principles
While all the HR leaders on HRD Asia's Hot List 2023 are recognised for their high levels of performance, all rely on basic building blocks.
Lin says that in her role, she needs to have a defined strategy and to establish clear and transparent priorities. She also needs to promote a "high learning culture" and place an emphasis on recognition, along with an inclusive and flexible work environment.
"Finally, I always strive to elevate myself," Lin says. "I make sure to continuously develop my own skill set, and to inspire my team and co-workers to aspire to be their best selves."
Fellow winner Sim attributes her success to the mantra "try, trust and tell". She relates this to experiences in her early career, like taking on a task and doing it incorrectly, but her actions taught her the biggest lesson.
"Little did I know back then that demonstrating my courage to try, problem solve and openly respond to my mistake led my boss [to identify] me as a high-potential candidate and [would open] the doors to future opportunities."
Another incident was being headstrong enough to tell her superiors that she wanted to change path and switch to HR. Sim adds, "This was because I had done some soul searching and realized that people-centric work made my heart sing."
Again, these sentiments are reiterated by industry expert Michels. He firmly backs HR leaders working to develop their abilities. "The job definition is broader than it used to be – the technical skills alone are no longer enough. These strategic skills are also important, perhaps even more so," he explains.
Maersk global head of talent management and Hot List winner Anish Lalchandani also notes the momentum moving in that direction. For him, this has meant investing significantly in new training courses, upskilling and reskilling – both for technical skills and soft skills such as motivation, mindset and psychology.
"The world of work is constantly evolving," Lalchandani told HRD. "Courses help us stay relevant and learn new skills. However, the real learning happens by applying the skills, by experiences and by learning from experts and mentors."
This is echoed by Maclean who says, "An understanding of the future skills the business will need is critical".
"CEOs are looking for HR talent with the capability to drive a transformational agenda and be an effective strategic partner to the business"




David Michels, Bain & Co.

Progressive policies
Throughout 2022, HR leaders had to think about talent attraction and retention strategies – and investing in wellbeing has been a major part of this.
Tech Data's Cyl Lin is heavily involved in the diversity, equity and inclusion (DE&I) space and sits on the APJ DE&I Executive Council.
"One of my proudest achievements this year has been the establishment of the APJ DE&I Elevate Chapter," Lin says. "It aims to attract, retain, develop women leaders and co-workers in both their professional and personal lives. I've designed and implemented various initiatives to support this Chapter – these include the Women Leaders Mentoring Program, as well as our Regional and Country Listening Circles."
Sim recounts her own experience at the beginning of her career when she was one of only five females in a cohort of 100. She recalled how "our voices were not heard, and our views were not valued".
Since becoming an HR leader, Sim has tackled the issue head on. "I told myself at that time that we must achieve at least an increase of five times in women's representation in the next two decades," she explains. "In recent years, Micron has hired over 40 underrepresented groups in every 100 new hires. It is an eight-times improvement."
Inclusion is something Sim plans to keep pursuing. "Organisations must trust underrepresented groups, and these talents [must] trust themselves to show up and bring their whole selves and do their best work."
Hot List winner Sandeep Mookharjea, head of HR, Asia Pacific at AIG, says that employee health and wellbeing has taken "centre stage for talent attraction and retention".
Throughout 2022, he introduced a number of initiatives to "empower colleagues to enhance their wellbeing, and to bring their best selves to work and home". This included the APAC Step-It-Up initiatives focused on physical movement, and the Resilience Project that shared daily tips, resources and actions to support mental wellbeing.
Rini Ajeet, head of human resources at ECOS (I) Mobility & Hospitality, agrees with the need to focus on wellbeing. Over the last year, she has been actively driving her company's CSR initiative, which has already reached over 1,500 people.
"Post-pandemic, we have placed the spotlight on workforce health. We have set up health check-up camps, encouraged education, provided training for drivers on road safety and traffic rules."
DE&I is an area that Julie Anne Hudtohan, head of HR beauty and wellbeing at Unilever, is particularly passionate about. This focus has been the key to her success in this field over the last year, and Unilever Philippines has consistently been recognised as a top employer by HRD Asia.
"For our company, DE&I means fair treatment and access to opportunities, information and resources for all so that everyone can thrive," Hudtohan says.
Anish Lalchandani
Global Head of Talent Management
Maersk
Anjali Velayudhan Menon
Human Resources Director
FrieslandCampina
Cary Shek
Vice President, People & Culture
Klook
Eliza Ng
Chief People & Culture Officer
Hong Kong Productivity Council
Elizabeth Faber
Chief People & Purpose Officer
Deloitte Asia Pacific
Eveliene Marrec Witjes
Head of Human Resources
Next Gen Foods/TiNDLE
Helen Coult
Regional President, APAC
Armstrong Craven
Jacely Voon
General Manager, People & Culture
FUJIFILM Business Innovation Singapore
Julie Anne Hudtohan
Head of HR Beauty and Wellbeing, Southeast Asia
and Head of HR, Philippines
Unilever
Karen Lim
Head of Human Resources, Asia Pacific Region
Skyworks Solutions
Monir Azzouzi
Chief People Experience Officer
GoToko
Mukta Arya
Chief Human Resources Officer, Asia Pacific
Société Générale
Rini Ajeet
Head Human Resources
ECOS (I) Mobility & Hospitality
Sandeep Mookharjea
Head of HR, Asia Pacific
AIG APAC Holdings
Tanie Eio, IHRP-SP
Vice President of Human Resources,
Business Partner, Asia Pacific-Middle East-Africa Region
UPS
By the end of the research process, 17 key figures were selected for their leadership, innovation, and industry contributions. The winners are from a broad range of sectors including consumer goods, financial services and technology.