Julia Yeo, leader of the employment & immigration team at Clyde & Co Clasis Singapore, analyses a recent high court case which reveals some insights into whether employers can legally hire an entire team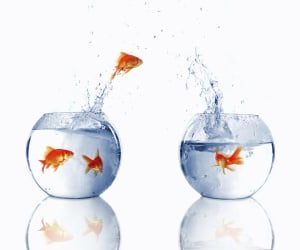 Julia Yeo, leader of the employment & immigration team at Clyde & Co Clasis Singapore, analyses a recent high court case which reveals some insights into whether employers can legally hire an entire team.
Team moves have always been a tricky area for employers. While it makes good commercial sense to recruit an existing team with a proven collective track record from a competitor, it invariably invites a strong reaction from the previous employer in the form of legal claims for damages and injunctions to prevent the hiring of the team.
This issue was considered in a recent Singapore High Court decision involving Jardine Lloyd Thompson (JLT) and Howden Insurance Brokers.
After 17 employees resigned in April and May 2015, JLT brought claims against four of these employees, the new employer (Howden) and the recruitment agency which allegedly helped Howden to recruit JLT's employees. JLT alleged that the mass defections were the result of a coordinated conspiracy by all six defendants to injure JLT. As the employees had no express restrictive covenants in their employment contracts, JLT's claims against them were for breach of their contractual and fiduciary duties by encouraging staff to leave and join competitors and by misusing confidential information such as the internal arrangements of their business and clients, which enabled them and Howden to gain an unfair competitive advantage over JLT.
On the back of these claims, JLT applied for four injunctions until the trial, including:
To prevent the employees from joining Howden for any business relating to insurance broking
To prevent Howden from employing the employees
JLT sought these injunctions to prevent their former employees from taking unfair advantage of the head start which they would have (these are called "springboard" injunctions) from the misuse of confidential information, in competition with JLT. These injunctions are intended to restore a level playing field between the parties, and are useful where there is a mass defection of staff to a competitor which can result in the misuse of confidential information.
The decision
In refusing to grant the injunctions, the Judge reasoned that recruiting employees does not in itself automatically create a competitive advantage. In fact, the law looks favourably on the efforts of employees to advance themselves, provided they do not steal or use the secrets of their former employers.
The Judge observed that some detriment and disadvantage is bound to happen when a large group of high-level employees leaves but that is a part of commercial reality. The ex-employer will have to recruit new staff and rebuild its business – in fact, they often have to recruit new staff from rival companies.
The Judge took the view that springboard injunctions should only be granted in cases of misuse of confidential information, and there was no clear evidence that this had happened, or that there was a real risk this would happen.
Interestingly, this is different to the position in the UK, where springboard injunctions are not necessarily confined to cases of abuse of confidential information, but can on occasion be applied to other breaches of contract by the defecting employees.
The Judge noted that employment agencies play a useful role in assisting employers to identify candidates with specified qualifications and experience. They seek out suitable candidates and even encourage the candidate to leave and join the new employer. Will it therefore make a difference to a case if the employment agency seeks one or ten employees from a single source? That is a question that will have to be answered at trial.
Implications of the case
It appears that, in the absence of express restrictive covenants in an employment contract and clear evidence of misuse of confidential information, a team move does not constitute sufficient basis for a springboard injunction, employers need to have clear evidence of the employees' misuse or removal of confidential information before their resignation.
Employers seeking to recruit a team are often advised to use recruiters, to distance themselves from allegations of a conspiracy to intentionally raid a competitor's employees. This case appears to validate that advice to an extent. A recruiter may legitimately target several candidates from a single source as long as these employees possess the specified qualifications and skills. More importantly, the recruiter owes no duty to an organisation to ensure its business is not unduly affected by a mass defection. Any resultant damage is but one of the marketplace business risks all employers have to contend with.