The firm have developed new policies that support people to achieve the right balance in their lives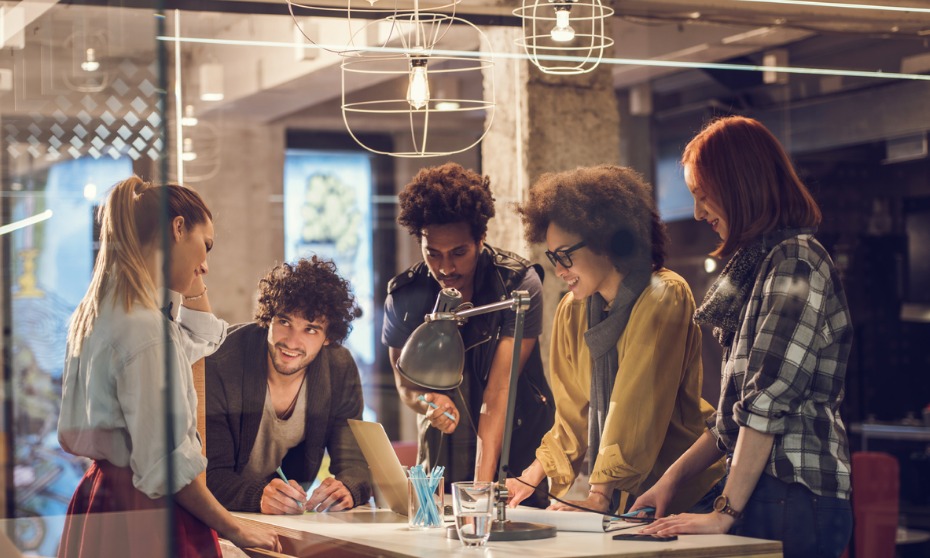 Architectural firm BVN are continually enhancing the BVN Experience and their investment in people to strive for better balance, and encourage a respectful and inclusive environment where all people can be successful.
Brian Clohessy, Head of People and Character, BVN, said he's always seen his role to continue fostering a caring and supportive culture, one where everyone within the collective has a sense of purpose and place.
"Being 100% human recognises the need to embrace wellness in our lives to bring balance and to foster the creativity of our BVN community."
To that end, BVN have implemented The Good Stuff— new and enhanced policies that support our people to help achieve the right balance in their lives.
Moreover, BVN are continually review existing initiatives and policies to ensure they are meeting the needs of their people.
According to Clohessy, they need to be accessible to everyone and recognise that people are in different phases of their lives and balance looks different to everyone.
BVN's character is about maintaining our evolving culture based on human needs and aspirations which inevitably improves the collective's wellbeing.
"Our aspiration at BVN is to be industry leaders in providing 100% human workplace policies—recognising that our people come first, and that a balanced, well-lived life is where we will find the most meaning," said Clohessy.
Flexible workplace
With flexible guidelines BVN are outlining that flexible workplace roles are available for everyone, to allow them to find time to undertake the day to day aspects that make up our individual and family lives. Be that needing time for physical activity, continuing education or to support our families. BVN want their people to feel empowered to manage their own leave, to create time away from the studio when they need it.
Wellness week
BVN recognise the health of their practice is underpinned by mental, physical and social wellbeing; and the importance of disconnecting in a digital world is critical. Wellness Week is an additional week of paid leave at Christmas this year, enabling everyone to get three weeks leave to spend doing the things they love and recharging.
Parental leave experience
BVN's parental leave experience has been designed to ensure all aspects of leave from handover pre-leave to transition back into BVN post-leave, are considered and supportive. BVN understand implicitly that managing family life can be a challenging time for people re-entering the workplace and the company works towards making this process as supportive as possible.
Primary carer leave and superannuation
In conjunction with their existing policy of 12 weeks paid leave for the primary carer BVN have added the benefit of super contributions for up to 12 months.
READ MORE: Step Inside Cathay Pacific's employee experience focus
Secondary carer leave
BVN has increased our secondary carer leave from two weeks to six weeks paid leave. This allows not only the time for both parents to be at home with their baby after the birth but importantly it offers the opportunity to stagger this leave for when the primary carer decides to re-enter the workforce.
Purchased leave – ten days every year
BVN recognises that taking unpaid leave can place a financial burden on an individual or a family. In order to help manage cash flow, we've implemented our ten- day purchased leave option. This gives people up to ten days of holiday time, be that used during the school holidays or to take that six-week trip around the world whilst knowing you still have money coming in.