Employers are bracing for further work pass delays after eight Bangladeshi construction workers were detained on terrorism charges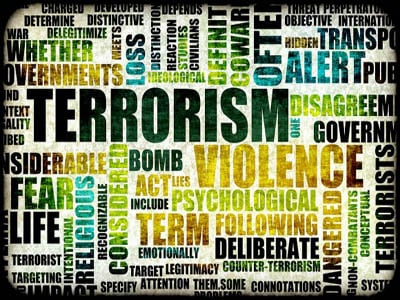 Those wishing to hire foreign workers from Bangladesh may have to sit through longer application processes with employment agencies suffering the fallout from recent terror arrests.
On Tuesday (3 May), the Ministry of Home Affairs (MFA) announced that eight radicalised construction workers from Bangladesh had been detained under the Internal Security Act (ISA) for planning terrorist activities back home.
The ringleader of the group Rahman Mizanur established the group, called the Islamic State of Bangladesh (ISB), in March this year. He was an S-Pass holder in the construction industry. The seven others he recruited were work permit holders employed in the marine and construction sectors.
Talking with several employment agents,
The Straits Times
found that additional details such as names of parents and location of the individual's hometown have been required in all applications since late last year.
"We've been asked for more information about family background," Kent Ng, owner of KF Employment Consultants told the paper.
The paper also talked to the High Commissioner of Bangladesh to Singapore, Mahbub Uz Zaman, who said Bangladesh will strengthen its screening processes to ensure all incoming workers "are good people". To do this, Bangladeshi police have been told to conduct background checks on suspected extremists.
"We are fully cooperating with the security agencies here and have been providing information to the authorities," he said.
This latest event follows the arrests of 27 Bangladeshi construction workers in November and December 2015 in an MFA investigation deemed Singapore's largest terror crackdown in 15 years. The arrests were announced in January.
A spokesperson from the Ministry of Manpower (MOM) told
The Straits Times
that Bangladesh remains an approved source country. The Ministry "assesses and approves work pass applications in consultation with relevant agencies," he added.
Jacky Lee, founder of KSP Employment Agency, told the paper that workers are informed of the dos and don'ts before arriving in Singapore. A psychological test is also administered where applicants answer questions to flag if they easily influenced by others. Lee is still trying to refine the test, he said.
Five other Bangladeshi workers have been investigated under the ISA. Although unrelated to the ISB, MFA found they "possessed and/or proliferated jihadi-related materials or supported the use of armed violence in pursuit of a religious cause". All five have been deported back to Bangladesh.
Related stories:
27 construction workers arrested on terrorism charges
"Profoundly stupid" employee fakes ISIS threat
Is a terrorist lurking in your workplace?