In honour of International Women's Day, HRD speaks with a prominent female HR leader about workplace gender bias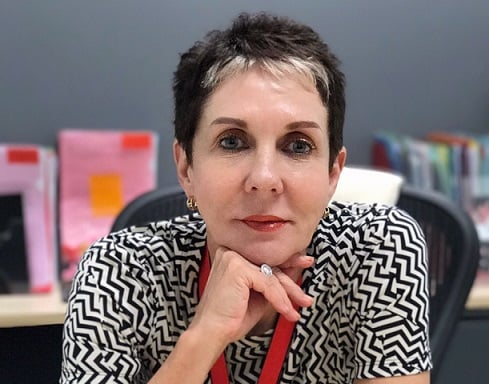 Changing the perception of gender bias in the workforce – especially in STEM-based roles – may certainly "take the whole village". According to Oracle's senior vice president of HR, pushing the diversity agenda requires the support of the entire organisation.
Alison Sibree shared with HRD that having a strong support system – from top management, down to peer level support – may be the key to promoting a diverse workforce.
"From the top down – the CEO, to regional leaders – all our leaders are very vocal in supporting diversity in all shapes and forms, as well as aggressively promoting women in the organisation," Sibree said.
Leaders who are vocal about the cause are vital in starting difficult conversations – but it shouldn't stop there. Managers should also be trained to have regular conversations with individuals regarding their career progression.
All of Oracle's employees are encouraged to speak to their managers as well, whether the topic is centred around a promotion or relocation to overseas offices, added Sibree.
Opportunities and formal diversity and inclusion initiatives are made available across the organisation, but sometimes, she shared, it all goes down to the individual.
"So many myths around women – that they lack ambition or competence – have been disproved. It does come back to us to have confidence in ourselves and really go for it as we're capable of doing what we want to do," she said.
"Women also need to support each other and give a nice gentle nudge to pursue what we want to. Men do – when there's a vacancy in the workforce, they often tell each other to 'go for it' – but women quite often don't. Yet, in some cases, we may have much better capability than the male candidate."
Respect the individual's chosen pathway
However, Sibree believes that it needs to be recognised that not all women want to be managers – and that's okay.
"Some opt to be an individual contributor and we need to respect that. We don't need to force people to follow a particular path – be it a managerial path or one as an individual contributor."
Some individuals join the workforce and may choose to be an individual contributor as they have deep technical expertise in an area.
Others may opt for the path as they progress in their careers – they may have other commitments and would want to avoid the additional pressures associated with being a manager.
Regardless, Sibree shared that organisations need to continuously make the effort to retain a quality and diverse workforce.
"We should be unapologetic if we choose to say that we want a certain percentage of our workforce to be female, or if a management role should be held by a female – and do everything we have to do to achieve the goal.
"From bringing graduates on board, to driving programs to retain them – because this is where the problem lies. Sometimes we bring an equal number [of male and female] graduates on board, but by the time you get to management level the statistics drops off significantly."
Employers should thus be worried if the gender gap continues to stagnate and be more aggressive towards promoting programs to reap the benefits of a diverse workforce.