Less than half of Singaporeans are getting the recommended minimum a night - so, what's bugging them?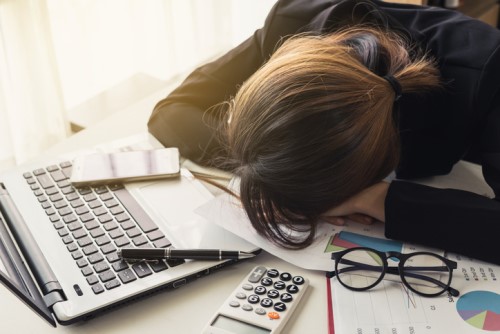 Most of us know how crucial sleep is to productivity, with one sleep physician even saying that a lack of it could lead to an increase in "cyber loafing" – mindlessly scrolling social media or entertainment sites while at work – or even encourage bad behaviour like hostility towards colleagues.
However, a recent study found that four in ten Singaporeans get less than seven hours of sleep a night.
And although Healthline recommends that adults can an average between seven and eight hours sleep a night, only about half (48%) of Singaporeans get ample sleep.
What's worse is that those on the lower-end of the wage scale get much less – about 6% of Singaporeans get less than four hours a night.
"In a fast-paced metropolis like Singapore, only about half its citizens are getting enough rest. What's particularly worrying is lower-income Singaporeans are twice as likely to get less than four hours of sleep a night," said Jake Gammon, head of YouGov Omnibus in APAC.
"Once Singaporeans turn 55 however, their quality of sleep seems to improve; suggesting demanding work could be the cause of sleepless nights."
The research also reveals that three quarters of Singaporeans (77%) wake up at least once a night, with the remaining quarter (23%) sleeping through the night.
Those who sleep through the night are more likely to describe their quality of sleep as good (71% compared to 41%). Singaporeans aged 55 and over also appear to be sleeping better, at 45% describing their quality of sleep as good.
A separate study by Perkbox and SEMrush may hint at what's keeping staffers up at night: work-related stress and troublesome bosses.
As some individuals have the bad habit of fiddling with their phones before sleep, the report found that in 2017 workers dove into online searches on topics such as 'how many working days in a year', 'how to impress your boss' as well as 'how to prove your boss is bullying you'.