Employers still prefer Singaporeans or permanent residents, firm's research says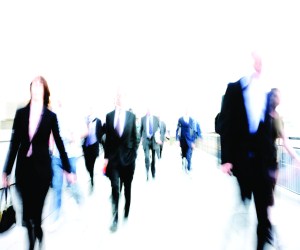 Singapore firms are looking for sales and marketing talent this quarter, especially those with specialist industry knowledge, according to the
Hays
Quarterly Report.
Job candidates from both a digital and traditional background are in demand. "The right candidate able to drive digital transformation in the sales and marketing space must possess a complex skill set that blends strong technical knowledge with commercial skills and business savviness, as well as high-level soft skills," said Lynne Roeder, managing director for Hays in Singapore.
Employers are also attracted to candidates who can "thrive" in regional sales roles. Roeder said "many" overseas firms set up shop in the city state because it's an "ideal location" for operations.
Also in demand are candidates for key account manager and sales roles in IT and FMCG organisations – but Hays said there's a "limited supply" of them.
"Public relations and communications professionals are also in solid demand particularly those with an excellent understanding of how to use social media to both deliver and drive the message," said Roeder. "These candidates are also difficult to source, particularly those with advanced skills."
Despite talent shortages in several areas of the Singapore, the Hays research found that employers still prefers Singaporeans or permanent residents.
Roeder said Hays has noticed a trend in rigorous candidate assessment methodologies, especially for roles requiring specialist knowledge or skills. "In some cases, candidates are being asked to put together a comprehensive marketing campaign before a hiring decision is made. Personality testing is also playing a role in the final selection of the right candidate for many roles."
Related stories:
HR job prospects in Singapore remain slow
APAC companies struggling to attract top talent