Employers in the region are grappling with challenges in attracting and retaining top talent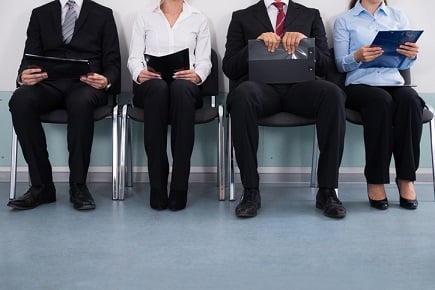 Although labour market activity is increasing in the Asia-Pacific, employers in the region are grappling with challenges in attracting and retaining top talent, according to two surveys conducted by Willis Towers Watson (WLTW).

Nearly half of of Asia Pacific firms said that hiring has increased over the last year, according to WLTW's 2016 Global Talent Management and Rewards Survey.

However, employers said they are experiencing difficulty attracting critical-skill employees (63%), top performers (73%) and high-potential employees (72%). They also reported challenges in retaining high-potential employees (69%), top performers (65%) and critical-skill employees (58%).

"Many of today's most sought-after specialities, such as cloud computing and mobile app design, did not exist a decade ago," said Maggy Fang, managing director, talent and rewards — Asia-Pacific, Willis Towers Watson. "This disruption is causing a skilled worker deficit in STEM (science, technology, engineering and mathematics) fields and a surplus of low-skilled workers in others, such as administration and manufacturing."

A separate survey of 31,000 employees worldwide, including 12,868 from Asia-Pacific, revealed some disconnects between employer and employee views. WLTW's 2016 Global Workforce Study found that Asian employer "overstate" the importance of reputation of the organisation, or their mission and values. On the other hand, employees place more value on more "tangible factors," such as physical work environment and healthcare benefits.

Physical work environment was ranked highly by employees both in Asia and globally, yet employers do not rank it at all, WLTW said.

"As digitisation disrupts the workforce, it's more crucial than ever for employers to understand the factors that successfully attract, retain and engage their top talent," said Lesley Brown, regional practice leader, employee insights — Asia-Pacific, Willis Towers Watson. "We know from our research that employees are looking to work for organisations that offer fair pay, career advancement opportunities and job security. While Asian employers generally understand these priorities, their views diverge from those of employees in a few key areas."

Results also revealed that 65% of Asia-Pacific employees said their immediate manager or supervisor treats them with respect. Only 57% said their managers clearly communicate goals and assignments, and 6 in 10 employees answered that their managers are effective at developing talent and leading change.

"In addition to attracting and retaining talented employees, employers need to focus on engaging employees in order to achieve better business results. Leadership, including the role played by supervisors, managers and senior executives, plays a critical role in driving engagement among their employees," said Fang.