A competitive advantage lies in low turnover, study suggests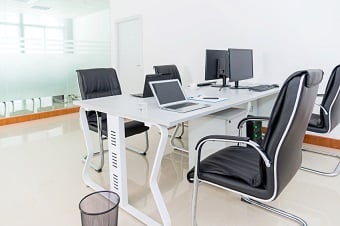 Most employee turnover could have been prevented by employers, according to a study by the Work Institute.

Data revealed that first year employees are those with the "highest risk" for turnover, as they accounted for about a third of all turnover reported.

"Employees who leave within their first year could cost companies more than employees who have been with a company longer before leaving. It may take employees up to 3 to 6 months on the job before they have added enough value to offset the cost of their hiring, onboarding and compensation and benefits," said the Work Institute.

"When employees leave within their first year of employment, employers may never realize a positive return on those hires" the Work Institute spokesperson said.

The firm's 2016 interviews with over 34,000 former employees in the US revealed their "most important" reasons for leaving:
Career Development (22%)
Work-Life Balance (12%)
Management Behaviour (11%)
Compensation and Benefits (9%)
Well-being (9%)
Retirement (8%)
Involuntary (8%)
Relocation (8%)
Job Characteristics (7%)
Work Environment (6%)
The study described relocation, retirement, and involuntary reasons as those that were "less preventable." All the rest were "more preventable".

There were several factors behind employees' decision to leave because of career development. The chief factor was the type of work. The report said a workers' expectations may not have matched what type of work was actually involved, "where perhaps the educational system or hiring processes did not provide a realistic view of the job.

The top three reasons for those who live in their first year were job characteristics, work-life balance, and well-being, respectively.

The study said small investments in employee retention can lead to greater returns.

"For every 100 employees who move their company ratings from fair or poor to excellent, 37 fewer employees would leave in the next year amounting to $555,000 in savings." The calculation assumes a causal relationship between ratings and turnover, and a "conservative" estimate of turnover cost at US$15,000 per worker.

"Being able to contain turnover costs is not only a competitive advantage, it is now necessary in today's employee marketplace to retain profits," the report added.