A new survey offers insight into what the world of HR will look like in five years' time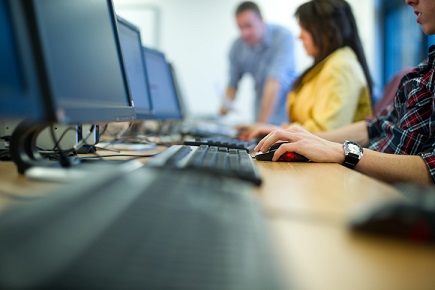 In just five short years, automation will be shouldering the repetitive and manual HR, leaving industry professionals free to focus on data and create people-centric models of recruitment and retention, according to a survey of more than 500 HR professionals and C-suite executives.

"As technology continues to disrupt the HR status quo in ways big and small, it's critical that SMB HR professionals are able to minimize their focus on administrative tasks and achieve a more strategic position in their organizations," said Stacey Browning, president of Paycor, the human capital firm that commissioned the HR Trendcast survey.

Those surveyed identified their two biggest challenges are finding the right people and keeping them motivated. Forty-five percent are concerned about recruiting and retention.

Some 47% of HR leaders expect to become data-driven, using valuable information in their hiring and other business decisions. The same percentage thus expects their jobs to become more strategic.

Forty-eight percent believe many core HR functions will become automated in the next five years, occasioning a shift to strategic value-added, with 82% believing soft skills would become more important.

"Most people embark on a career in HR to make a difference, but many get stuck in the administration," said Karen Crone, chief HR officer of Paycor.

"That's all changing fast."

This early, the traditional annual performance review is being supplanted by less formal, more frequent and real-time feedback sessions, which 495 of respondents say they provide their employees today. By 2022, the reviews will take place even more frequently, say 38%.

In the next five years, HR professionals expect to focus on three priorities: Training and development, employee morale, and employee retention.

"Armed with the tools to add more strategic value, HR leaders will be able to evangelize a holistic approach to the entire employee lifecycle — from hiring and onboarding through career development, learning and training — so they can spend less time on the administrative work that has kept HR in a box and more time enhancing their company's people power," Crone added.