The old adage of innovation being born out of disruption has never been truer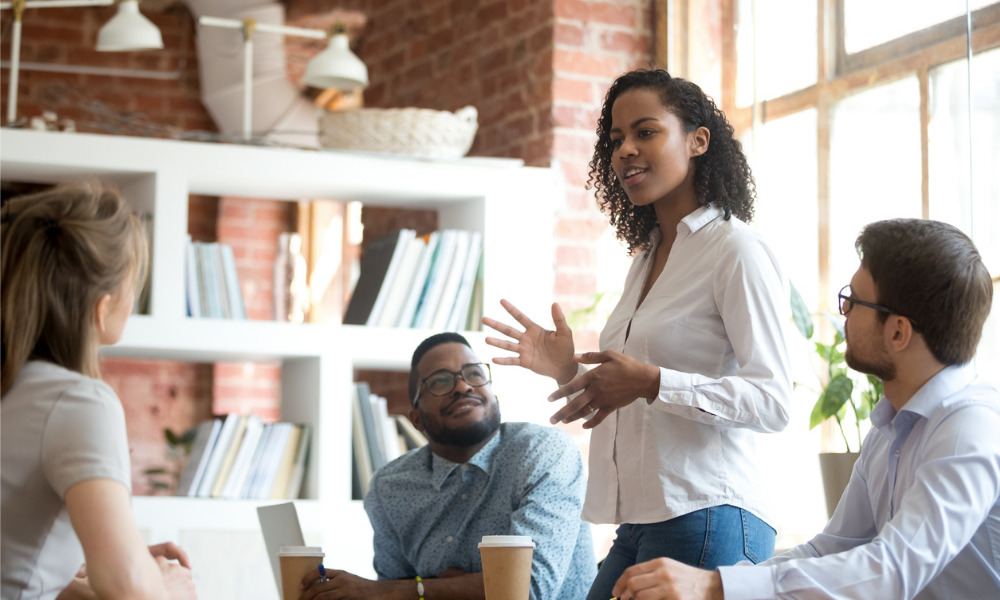 Earlier this year, HRD hosted our annual Australian HR Awards, sponsored by Australian Business Lawyers & Advisors (ABLA) - a night dedicated to rewarding the very best and brightest our industry has to offer. Hosted by Today Extra co-host Belinda Russell, the ceremony saw accolades given to individuals, teams, and organisations that really went the extra mile this year. One of the main themes running through 2021's Awards was resilience – how HR leaders and their teams not only helped people survive the pandemic but actually thrive through it. While the past 12 months have been incredibly disruptive, they've also acted as a catalyst for company-wide change – upending how the C-suite views their HR department and what role CHROs now play in business strategy. Speaking to this year's winners and sponsors, HRD has uncovered some future trends and predictions set to rock the HR sector in 2022 and beyond.
C-suite's perspective of HR
The old adage of innovation being born out of disruption has never been truer than in the case of the past year. Employers were forced to adopt to overnight digitisation, make remote work the new norm, and super-charge communication plans. While it proved hectic, for HR it really was our time to shine. A recent report from Sage found that 87% of C-suite executives believe the pandemic accelerated changes in HR, with 57% adding that their HR leaders became more visible and influential since COVID. Some of the more important leadership skills that HR has had to hone over this period revolved around soft-skills – in particular empathy, compassion, and trust – all of which helped Australian companies bounce back quicker.
Read more: NSW expands list of COVID-19 exposure sites
"Organisations and HR functions have seen soft skills emerge as the real driver for quick recovery and future-proofing of their workforces," added Paul Bridgewater, Regional Leader, APAC at pymetrics – one of our Awards sponsors. "Soft skills are the cognitive, social, and emotional characteristics inherent in people that are indicators of behavior and potential; examples include attention, focus, risk tolerance, and generosity."
An international talent market
Australia has been hit pretty hard with fire-breaker lockdowns, with employers having to switch from in-office to WFH very quickly. As remote and hybrid models continue to be the norm, Australian organisations had to work hard to not only retain their mobile talent – but to take advantage of this new international talent market. Employers are no longer forced to search domestically for new candidates – the remote work revolution means HR can hire from anywhere at any time – something which is set to transform the Australian talent landscape. However, as it stands right now, Australia is going through a talent shortage. Research from Reward Gateway found that 42% of employees and HR leaders plan on leaving their jobs by year end – something which will have a huge impact on the skills economy.
"Just two years ago, employers readily accepted the notion that location incubates talent," Craig Goldblatt, VP partners & alliances, Globalization Partners – one of our Awards sponsors - told HRD. "In the past year and a half however, companies worldwide began to experience - mostly compulsorily - the remote work model. Today's context is punctuated with a more challenging talent war, widening skills gaps, and closing borders. Talent has become the new oil, and we see that companies that separate from the pack and develop meaningful remote work practices are best able to attract and retain talent. When adopted correctly, remote work provides a bounty of opportunities, allowing companies to expand at realistic and sustainable rates while ensuring employees maintain or increase productivity and engagement. A positive double."
Wellbeing as a priority
One of the unforeseen impacts of the pandemic was the toll it took on employee mental wellbeing and psychological health. According to the Australian Bureau of Statistics, one in five Australians reported high levels of psychological distress linked to COVID-19 – with levels of depression and anxiety rising. And while this is all intrinsically bound up with the ongoing pandemic, it would be remis of HR leaders to think that once COVID-19 is gone so too are the mental health concerns. One of the topics debated at our Awards this year was the link between employee mental wellbeing and employer recognition.
Read more: Apple CEO Tim Cook 'can't wait' to return to office
"What with unblurring the line between home and work and surging social engagement, businesses will need to have a renewed focus on wellbeing if they are to achieve a great employee and customer experience," added Emma Harvie, manager client services, Achievers – one of our Awards sponsors. "While for many companies, adversity has brought out the best in their teams, other employers need to be taking steps to invest in the physical and mental wellbeing of their teams as part of their recognition and reward strategy. Recognising inclusive behaviours, empowering leaders to recognise and reward, encouraging exercise, mindfulness and taking leave when needed should be leading agendas in the months ahead, all in the goal of supporting people and building more resilient, productive workforces. This can start with saying a big thanks for the past year and a half, acknowledging continued efforts through lockdowns, to ensure employees feel seen, heard and valued."
Looking to 2022 and beyond
If there's one positive we can take away from the past 12 months, it's that HR is in a very different space than in was at the start of 2020. Not only have practitioners cemented themselves as strategic business partners, but we've seen a real commitment to HR from the boardroom. Our Awards this year really did show that HR isn't one function – it's linked to every arm of the business. Seeing CEOs and directors step up this year and explain how proud they are of their people teams made us refreshed and hopeful. HR always talked about 'having a seat at the table' - now we know we do.
Take a look at a full list of our 2021 Awards winners here.