The man was picking grapes when he got caught in the machine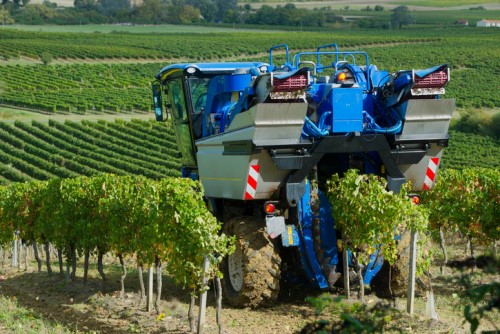 A Napa vineyard worker was killed on Monday after he was pulled into an automatic grape picking machine, authorities said.
The Napa County Sheriff's Office identified the victim as Leon Marcelo Lua, 49, a Napa resident.
Lua had been harvesting grapes at the Deconinck Vineyards of the Beaucanon Winery at the time of the accident. He was reportedly standing next to a tractor-like automatic harvester when a piece of his clothing got caught in the equipment and he was pulled in. He died on the scene at 12:45 p.m.
Some harvesting machines are known to operate at a speed of up to 4 kilometres per hour.
Deconinck Vineyards has no prior history of workplace hazards resulting in injury or death, based on information from the California Occupational Safety and Health Administration. The state agency is now investigating the worker's death.
The incident, however, is not the first time a California vineyard worker had been killed by machinery.
SFGate reported an unidentified man in Sonoma Valley was crushed to death by a tractor implement he was cleaning. Authorities have yet to confirm the type of machinery that was involved in the mishap.
High-end wineries are reportedly opposed to harvesting grapes by machine, preferring handpicked grapes for their wines. However, 80% of grapes in California vineyards are gathered mechanically.