Is your team one of the best in Singapore? Enter by Friday for the chance to be recognised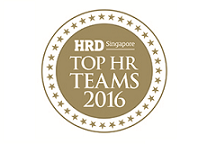 This Friday is the last chance for HR leaders to nominate their team for
HRD
magazine's 2016 Top HR Teams report.
Many leading companies have already submitted nominations showcasing recent success in driving innovative HR strategies and improving business outcomes. From change management campaigns to leadership development programs, health and wellbeing, employee engagement and more – success in HR encompasses a broad range of areas.
It's not too late to enter -
submit a brief online nomination
by this Friday for the chance to be named one of Singapore's Top HR Teams.
Entries close THIS Friday 22 April. The Top HR Teams will be published in the June issue of
HRD
magazine.