Shawn Kanungo is a master of innovation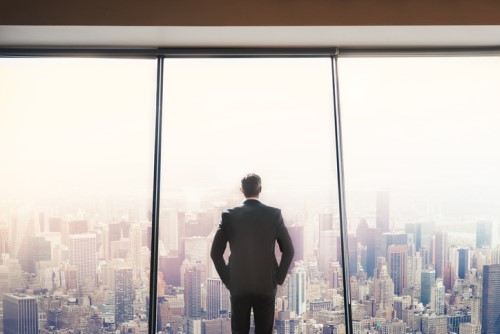 Shawn Kanungo is a master of innovation. Having spent 12 years working at Deloitte, Shawn helped leading executives better understand and plan for the opportunities and threats associated with disruptive innovation.
Shawn is also the closing keynote at HR Leaders Summit in Toronto, November 13th and 14th, where he'll reveal how to develop creative thinking in your organization.
Today, he revealed his own personal life motto – one which admittedly makes CEOs and executives nervous.
"What I tell clients and what gets the boardroom on edge, is people should go into work every day and try to get themselves fired. Back from when I worked at Deloitte, I found this was an amazing way of facilitating innovation."
Shawn was quick to clarify that this doesn't mean punching your CFO in the face. It just means trying something new, something different, and something that will disrupt your day-to-day job.
"Honestly, I would say 100% of the time you will not be fired. You'll actually just push yourself outside of your comfort zone, you'll try something new and, ultimately, you'll take your organization to the next level. If you can come to work with this mindset, it's unbelievably liberating."
And Shawn is quick to practice what he preaches. In fact, on one wall of his office reads the sign: 'Try to get yourself fired today' – pride of place as employees and clients walk in. It's a bold statement, but one entrenched in the spirit of innovation and industriousness.
"I think that when it comes to disruption, there's a lot of hype around new technologies such as machine learning and AI. There's lots of people who're afraid of this. Organizations are panicking that robotics will emerge and steal their jobs, but personally, I think machine learning will be the greatest thing that's ever happened to human beings.
"It's not only going to create new industries, but it will create more meaningful work for us. It'll remove the aspects of our roles we don't like and allow us to double down on stuff that actually matters."
As Shawn revealed during our conversation, the point of technology is to remove technology – you shouldn't even see it. What pains him the most is going into an organization and seeing staff stuck to their laptops, behest to the tech.
"Spending your precious time entering data and copying between systems shouldn't happen. As humans, we're simply not designed to do this.
"Things like voice or AI will do this for you – meaning you can focus on the things that actually matter in life."