Around 83% of tech executives are white – but why?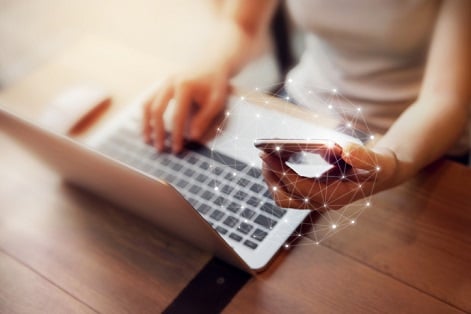 Jamie Hoobanoff is no stranger to diversity. Having fallen into the recruitment sector after being talent scouted after college, Hoobanoff didn't take long to make a name for herself. After enjoying an extensive career as in hiring, she went on to found her own organization - The Leadership Agency.
The Leadership Agency aims to connect high-end B2B clients with innovative and diverse technology companies. And, even though the Agency effuses a predominantly sales-like culture, Hoobanoff is most proud of their commitment to inclusivity.
"Our culture, as a company, is incredibly transparent," she told HRD. "We operate in an industry that, unfortunately, doesn't have a lot of transparency within it; so that's one of our number one core values as a business. I like to think we're also very empathetic. We're dealing on both ends of the service we provide, and the expertise we're ultimately providing are people – they're candidates – so transparency is key to operational structure.
"It's built into the genetics of our company. We're really disciplined and super driven, meaning we have goals and targets as with any sales-orientated company. Our credo to help our clients lead, and we'll do whatever it takes to make that happen. It's not just about providing a great service, or great people for the role on offer; we truly believe anything we can do help our clients built their brand is necessary. Overall, we know it's all about people. From hiring the right people into a job, to recruiting the right talent into our own organization to working with the right sorts of clients and tech start-ups."
And this passion for people extends into how The Leadership Agency approaches diversity in leadership. The fight for diversity in tech has been around almost as long as the sector itself. And though we continue to make strides in terms of AI, automation and robotics, inclusivity seems as if it's being sadly left behind. Around 83% of tech executives are white, with turnover relating to a lack of organizational inclusivity potentially costs companies hefty dollars.
"Diversity is about more than just having any type of marginalized sector in the workplace," continued Hoobanoff. "Empowering real and authentic diversity comes from employees knowing they have a platform on which to express themselves. You need to provide an opportunity for growth in a safe space. We have a commitment to make sure our clients are given an opportunity to make diverse decision in their hiring process; which some down to our own inclusive pipeline of candidates.
"And so, 50% of the leaders we've placed have been female. It's very difficult to get diversity to say yes to something. After all, you don't know what you don't know – and 80% of B2Bbrands have never been heard of. It's a lot of work but we are totally committed to it, both for ourselves and for our clients."