Competitive salaries help benefit an organisation, report suggests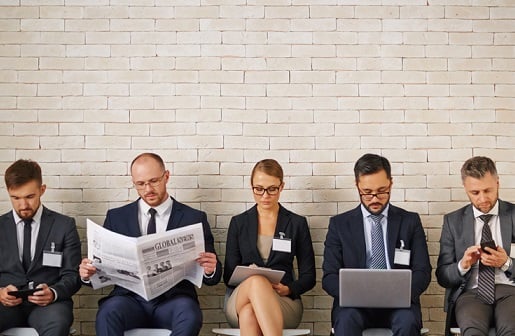 Singapore's overall unemployment rate increased marginally in March this year (2.3%) compared to a quarter before (2.2%), according to preliminary figures released by the Ministry of Manpower (MOM) last week. It also expects redundancies to "remain elevated," as businesses continue tor estructure and some sectors face cyclical weakness.

But the government agency added that opportunities will continue to be available in several sectors, such as Healthcare, Infocomm, Finance & Insurance, and certain segments of Manufacturing. Research by Kelly Services and Capita came to a similar conclusion.

According to the 2017 Kelly Services and Capita Salary Guide, this year's highest paying industries are: Accounting, Banking & Finance, Healthcare & Life Sciences, Information Technology, and Legal. Results were drawn from a database of approximately 19,000 permanent and temporary contract placements in 2016.

"With its push to become a Smart Nation driving growth and jobs across IT, advanced manufacturing and ecommerce, other sectors such as brick-and-mortar retailing will likely contract or face stagnant growth," said the report.

"However, Singapore's tight local labour pool means employers will need to continue to attract and retain top talent by providing competitive salary and a range of high-growth learning opportunities. This in turn benefits the organisation, as nurturing employee capabilities and adaptability ensures that the company's workforce is future-proof."

Accounting

Senior accountants and finance controllers in the industry can expect to command salary ranges of $5,000 - $7,500 and $8,000 - $16,000 respectively, said the report. "The establishment of ASEAN Economic Community last year is expected to generate demand for thousands of skilled finance professionals and accountants who can work across borders."

The report expects more work involving regional cross-border debt restructuring and complex projects which will require support from accountancy services including financial analysis, business valuation and tax advisory. "The increase in demand for jobs in this sector are mostly in entry to middle level roles."

Banking & Finance

Kelly forecast a 3% salary growth in the sector this year. "Singapore's banks were negatively affected by their exposure to the troubled oil and gas sector. With the modest recovery of oil prices, the outlook has improved but remains moderate in the face of slowed growth." It expects an increase in demand for professionals with compliance and risk backgrounds.

Senior/associates, financial controls, and vice presidents working in risk within the industry can expect salary ranges of $4,400 - $6,000 and $10,000 - $17,000 respectively.

Healthcare & Life Sciences

The report said more healthcare workers will be needed, as the government implements Healthcare Manpower Plan 2020. "30,000 healthcare workers will be needed by 2020, with 10,000 professionals in the eldercare sector alone."

Senior staff/staff nurses and senior pharmacists/pharmacists working in the industry can expect salary ranges of $2,500 - $5,500 and $4,500 - $6,500 respectively, while medical technologists can expect $3,000 - $4,500.

Information Technology

A steady hiring outlook is expected for the industry, especially in the areas of cybersecurity, data analytics and development, and network infrastructure. The report specifically mentioned the Financial Technology (FinTech) sector: "Over 200 FinTech companies have started operating in Singapore just over the last two years."

FinTech developers and senior business analysts/analysts working in the industry can expect to command salary ranges of $7,500 - $12,000 and $8,000 - $12,000 respectively.

Legal

The pool of lawyers in Singapore has grown by 12% over the last five years, according to the report. "Singapore's regional role as an important commercial and financial centre with a strong rule of law is fueling its ambition of becoming a global arbitration centre."

General counsel and legal counsel can expect salary ranges of $15,000 - $20,000 and $10,000 - $16,000 respectively.