MOM has announced plans to counter the risk of job loss among PMETs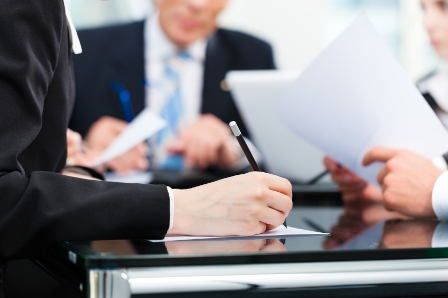 The Ministry of Manpower (MOM) has chosen to focus on five industries that it thinks are at risk of technology disruption while having potential for job growth.

The Minister for Manpower Lim Swee Say said last week that MOM will make targeted efforts for the healthcare, infocomm and media, wholesale trade, professional services and financial services industries. Five government officers, including a Cabinet minister, will work on the initiative which seeks to match Singaporean workers to jobs in the industries, The Straits Times reported.

About a million workers are currently employed by businesses across the five industries. However, higher-skilled workers may need guidance in adapting to these industries given future developments. The ministry's move also aims to help PMETs face increasing risk of job loss.

The programs will be led by Second Minister for Manpower Josephine Teo with senior ministers of state overseeing each growth sector. Teo said in a Facebook post that about half of the 25,000 to 40,000 jobs to be created annually in the coming years are expected to be in one of the five industries, which already employ more than half a million Singaporean PMETs.

The ministers have begun coordinating with other agencies to determine skill requirements for specific job openings. The Monetary Authority of Singapore, Economic Development Board, Infocomm Media Development Authority, Health Ministry and International Enterprise Singapore have been tapped to support to project.

Senior Minister of State for Finance and Law Indranee Rajah, who will oversee the professional services and financial services industries, said in a Facebook post that they expect jobs in the field of asset and wealth management and data analytics and machine learning. Rajah also said that her team plans to effectively match workers to roles they are most suited for.

Koh Poh Koon, Senior Minister of State for Trade and Industry, will oversee the wholesale trade industry. He said PMEs should be ready to enter regional roles and learn regional market needs as the industry is diverse and has an international component.

Amy Khor will oversee the healthcare sector, while Janil Puthucheary will manage the infocomm and media industry initiative.

Lim said that the government will work with employers and unions to consider how changes in the industries will affect workers. He added that Adapt & Grow schemes such as professional conversion programmes will be looked into as ways of retraining workers for new jobs.