The employer was given Singapore's highest award for championing life-long learning in the workplace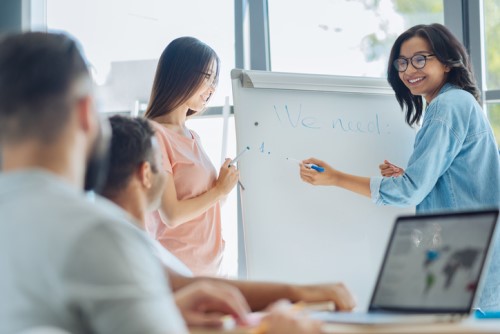 UTAC Holdings Ltd, an independent semiconductor test and assembly services provider in Singapore, received the SkillsFuture Employer Award 2018, Singapore's highest skills award for employers.
The award recognises UTAC's exemplary performance in creating a culture that champions life-long learning and career development in the workplace. It was presented by President Halimah Yacob on 31 July.
UTAC promotes continuous skills-upgrading via three key areas: a commitment to life-long learning; strengthening competitiveness and building a strong Singaporean core; career development and skills mastery for employees
"In a demanding and competitive business environment, our employees are our biggest asset," UTAC's CEO Dr John Nelson told HRD.
"We have invested significantly in skills development and have robust training programmes and learning activities in place to bring out the best in our employees and enable them to continuously provide great value to our customers."
UTAC manages all employees' learning activities via an in-house developed, web-based application called the UTAC Learning System (ULS). ULS is designed with an interface that features an "e-University" portal that allows employees to study courses on their own before attempting e-assessments.
"At UTAC, our HR teams continuously endeavour to appreciate the evolving skills needed to be competitive in our business and provide multiple platforms for our employees to upskill themselves with relevant skill requirements," said UTAC Group's CHRO, K. Thiveanathan.
"In this journey, we work closely with Singapore government agencies, who are extremely supportive of our efforts with their industry-friendly approaches."
Since 2016, UTAC has been working closely with SkillsFuture Singapore and other industry partners to develop the 'Skills Framework for Electronics'.
Additionally, the company also enhanced its on-the-job training programs with the most relevant skills and competencies given in the Skills Framework to better develop employees.