Drag shows, decorations become centre of workplace conflicts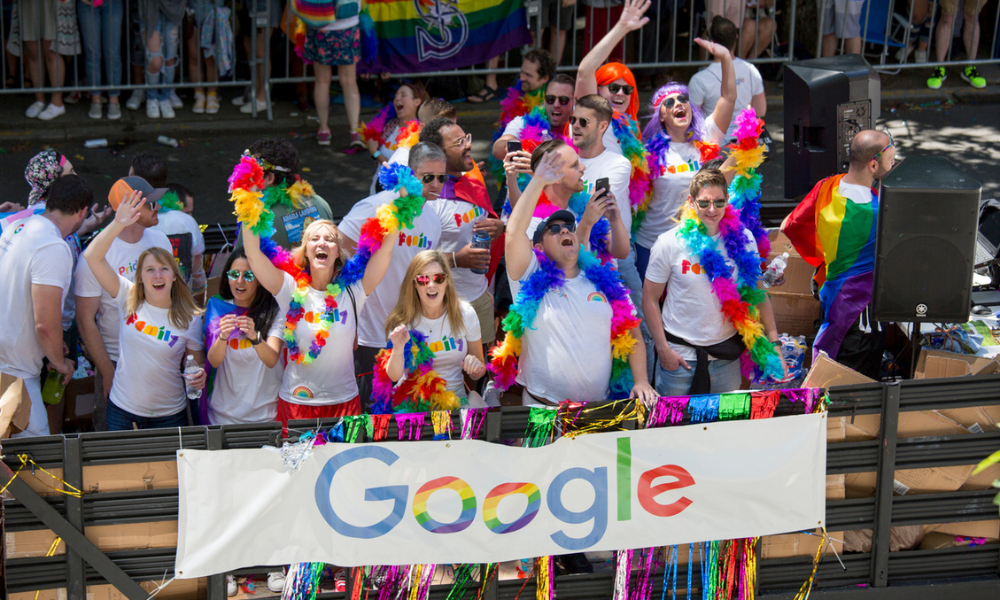 Major organisations are getting rocked by employee backlash around their corporate events this June, as growing divisions surrounding Pride month extend to workplaces.
Google, for example, saw some employees reportedly circulating a petition opposing the tech giant's plan to sponsor a drag show with performer "Peaches Christ" as part of its lined-up events for Pride month.
The petition, seen and reported by CNBC, was signed by a "few hundred employees" who accused Google of religious discrimination. They also argued the performance sexualises and disrespects Christian co-workers.
"Their provocative and inflammatory artistry is considered a direct affront to the religion beliefs and sensitivities of Christians," the petition said as quoted by CNBC.
Google, which had the show posted on its internal events page, later removed it at the time the petition began circulating. It clarified, however, to CNBC that the event was removed for not going through its standard events process.
While the show was no longer recognised by Google as part of its diversity, equity and inclusion event, it continued at the venue in San Francisco open for all. On the other hand, Google organised a separate social gathering at its offices where employees were encouraged to attend, CNBC reported.
Starbucks' Pride decorations controversy
In addition, Starbucks had to address an allegation that claimed they were restricting Pride decorations at some stores.
The allegations came from union Starbucks Workers United, who cited internal documents and testimonies from store managers.
"Starbucks claims that pride decorations haven't been banned - but according to internal documents and store manager testimonies, their own responses have not been consistent," the union said in a statement on Twitter. "Starbucks gives autonomy to local leaders to 'find ways to celebrate.' These leaders are the same ones issuing many of the Pride bans."
Starbucks had strongly denied these claims, and on Monday raised the matter to the US National Labour Relations Board to file charges. According to the organisation, the union has "engaged in a smear campaign that includes deliberate misrepresentations to Starbucks partners," CNBC reported.
"The union's unlawful campaign includes, without limitation, making deliberate misrepresentations that include maliciously and recklessly false statements about Starbucks' longstanding support of Pride month and decorations in its stores. The union has knowingly and falsely stated that Starbucks has banned all Pride decorations from its stores."
It a second filing, Starbucks also accused the union of falsely stating that the organisation's benefits coverage for LGBTQIA2+ partners had been eliminated or changed.
The union slammed the charges as a "public relations stunt," with reports saying it filed a charge of its own.
"If Starbucks truly wants to be an ally to the LGBTQIA+ community, they will actually listen to their queer workers by coming to the bargaining table to negotiate in good faith," the union said as quoted by CNN.
Following the exchange, Starbucks North America president Sara Trilling reiterated that the organisation did not change its policy on decorations and benefits.
"To further underscore this, we intend to issue clearer centralized guidelines, and leveraging resources like the Period Planning Kit (PPK) and Siren's Eye, for in-store visual displays and decorations that will continue to represent inclusivity and our brand," Trilling said in a statement.
Inclusion in workplaces
Pride month has become the latest topic of division as many individuals who are against the LGBTQIA+ community call for boycotts against companies supporting the group.
But a Deloitte survey of over 5,000 individuals found that employees consider a company's internal (63%) and external (56%) commitment to LGBT+ inclusion important when looking for a new employer.
Milena Berry, CEO of diversity recruiting and retention platform PowerToFly, underscored that employers and leaders should be leading the establishment of safe environments for the LGBTQIA+ community.
The CEO underscored safety and comfort as the two "basic needs" that can't be overlooked in workplaces. To foster them at work, she shared the following tips:
Centre psychological safety by creating space to actively listen to the experiences and desires of trans and non-binary employees.
Consider room for growth with current practices and policies to centre inclusivity.
Create engaging learning opportunities year-round that centre the stories of trans and non-binary individuals.