Tech roles in the industry were filled quickly as jobs across the sector increased in the second quarter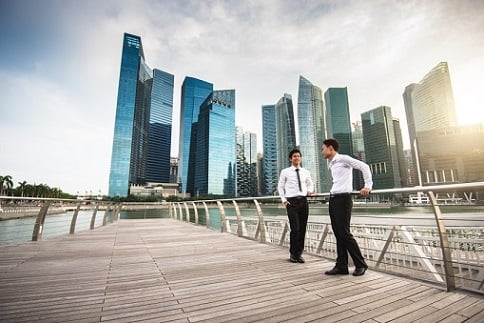 There were 3,150 unique online jobs in Singapore's banking and finance industry during the second quarter, marking a 12% hike from the first three months this year, according to labor market intelligence provider JobTech.

Hiring in the industry has seen a general upturn as recruitment appetite has grown over the past three quarters, said JobTech. It observed a pattern of steady growth seen from the lowest number of online jobs recorded in April and the increase seen in June, which posted the highest number of online jobs in the second quarter. According to the company's predictive analytics, hiring will continue to grow through 2017.

JobTech also listed the most popular job roles in the sector, which it also found were being filled quickly. In ranking order, Technical/Operational Support Engineers, System Analyst, Software & Multimedia Developer, IT Security Specialist and Data Analyst/Scientist were the most popular positions. The company also said it took just one to two weeks after online for the most popular technology job in the banking and finance sector to be filled.

In the second quarter, demand by banking and finance employers for certain skills increased and showed a demand for technology roles. During the period, the most sought after technical skills in job postings were Tableau data visualization, statistical analysis, JIRA issue and bug tracking and Python. The sector also saw growth in domain knowledge demand for FATCA (Foreign Account Tax Compliance Act), exchange rate systems and social media platforms.

For the third quarter, technical skills such as SWIFT programming language, encryption, UX design, SAS and project management are among the skill likely to see high growth, JobTech said, citing its predictive analytics.