Most prefer being treated as individuals when contributing to the company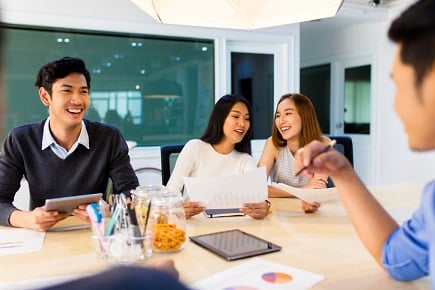 Six out of 10 Singapore employees prefer to get recognised and rewarded for their personal contributions to the workplace, instead of receiving praise for team performance.
Overall in APAC, more than half (51%) of all workers prefer to be treated as individuals rather than collectively with other team members, according to PERSOLKELLY's latest APAC Workforce Insights report.
"Employees are increasingly seeking greater ownership of their careers and more flexibility and autonomy in working styles, and these trends are fuelling demand for a bespoke work experience," said Jessica Ang, regional head of Corporate Brands Management, APAC at PERSOLKELLY.
"Employees will naturally feel more valued in roles which are tailored to their individual goals, abilities and motivations."
Team leaders are key to balancing individual employee needs while maintaining collaboration and team success. APAC employees expect managers to understand what motivates each of their team members, so they can personalise their work experiences (52%) and manage individual needs effectively without sacrificing the objectives of the team (51%).
Striking this balance is vital to ensure continued teamwork, with 41% of respondents recognising that collaboration and teamwork could be impacted if there is too much focus on the individual over the team.
The majority of respondents agree that employees prefer roles that are tailored to the employee's goals. Employees from India (59%), Thailand (57%) and Indonesia (56 percent) place the greatest value on individuality.
In contrast, respondents from Malaysia (48%), Australia (48%), and Hong Kong (49%) place the least value on individuality.
"Organisations must map out the employee journey and identify key touchpoints so that they can customise roles to meet individual employee needs and motivations," Ang said.