On average, Singaporean employers have the slowest hiring process among firms in Southeast Asia. Here's why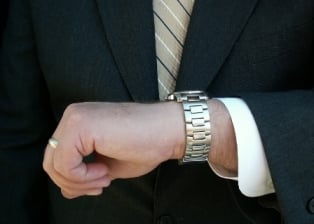 A new report by US-based online hiring service Glassdoor founds that, on average, Singaporean employers have the slowest hiring process among firms in Southeast Asia.

Earlier this year, Glassdoor interviewed 84,000 job candidates across 25 countries to find out how long applicants wait on prospective employers in different countries. The survey found that, from the point of application submission to receiving an offer or rejection letter, candidates waited a global average of about 23 days.

Brazil topped the charts at 39.6 days, while India clocked in with a speedy 16.1, the shortest duration reported by Glassdoor. In the Southeast Asian region, Singapore led the pack at 25.4 days – the highest in the region and the second in Asia after Japan (30.9 days).

Elsewhere in Southeast Asia, the Philippines and Malaysia reported largely the same figure, at 21.8 and 21.7 days, respectively.

While Singapore's hiring process drags only slightly longer than the global average, this still spells out inefficiencies that can hurt firms in the long-run. Dr. Andrew Chamberlain, Glassdoor's chief economist, says this means not only productivity loss, but possible economic loss as well.

"Glassdoor's study found that the more regulatory hurdles companies face within their local labor markets, the more difficult it will be to hire – and fire – employees, directly impacting how long it takes to fill open roles," Chamberlain said. "The longer it takes to hire, the greater the productivity loss for employers. And the longer money is left on the table waiting for potential candidates."

According to the report, company specific factors – such as the depth and duration of their screening processes – accounted for about 15% of hiring delays. So while companies cannot completely control these delays, corporate policies do play a large role.

But that's not to say these processes are entirely wasteful. Companies face a tradeoff between more carefully screening job seekers and filling vacant roles as quickly as possible, the report suggested.

If longer hiring processes mean better hires, then these policies may help firms in the long-run. Otherwise, they're not only hemorrhaging resources, but losing the firm top candidates to competition. Understanding this balance and assessing your firm's processes are key to ensuring an effective hiring system.