Do you find yourself answering work emails during your commute?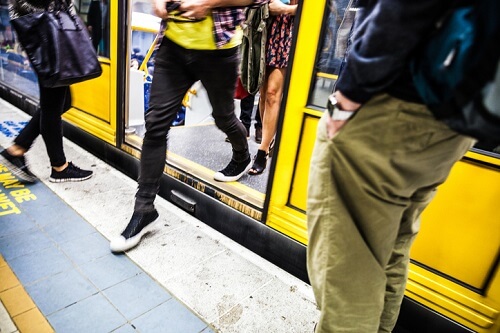 On the train home, your phone beeps: another email from your boss flies in. Your shift ended half an hour ago, yet your mind turns to work once more and you begin typing a reply.
If you find yourself answering work emails even during your commute, then your travel time should be counted as part of your work hours, researchers from the University of the West of England suggested.
With Wi-Fi access becoming ubiquitous in public spaces, people are now using their commute time to accomplish office tasks even outside of their shift.
A study of 5,000 rail passengers in London found more than half of commuters (54%) use the Wi-Fi network on the train to send work emails. Some rely on their mobile data network.
Whether one is headed to the office or returning home, the commute allows workers to get up to speed on incoming tasks or continue working on unfinished ones, the researchers said.
Because of mobile technology, there's now a "blurring of boundaries" between one's work and their personal life, said Dr. Juliet Jain, a researcher from the university's Centre for Transport and Society, and co-author of the study.
People end up working extra hours before or after their work day. The situation raises concerns, however, when work begins to eat into one's downtime and prevents them from plugging off.
"If travel time were to count as work time, there would be many social and economic impacts, as well as implications for the rail industry," said Dr. Jain.
"It may ease commuter pressure on peak hours and allow for more comfort and flexibility around working times," the researcher said. "However, it may also demand more surveillance and accountability for productivity."
Employers will need to monitor the scope and quality of work that will be accomplished with workers on the go.
Railway officials noted the positive impact Wi-Fi access on the trains has had on productivity. But the researchers called on train operators and telecom service providers to improve the trains' wireless connectivity, and to install tables and phones to support this mode of work.