With the recent changes to the RRA, one Labour MP asks if it's time to do away with an imposed retirement age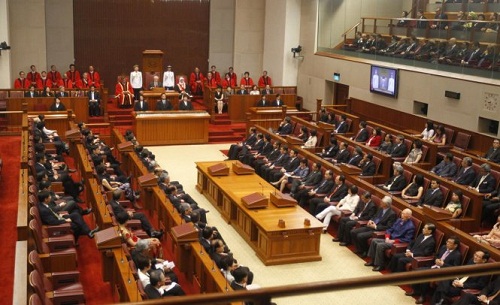 Recent changes to the Retirement and Re-employment Act (RRA) include raising the age of re-employment from 65 to 67, allowing retirees to be re-employed by another employer, and removing the option of cutting wages to employees beginning at age 60.
Given all this, Labour MP Zainal Sapari questioned the need for a statutory retirement saying that the country needs to be "bolder to work towards removing the retirement age and allow a worker to work as long as he or she could".
But Manpower Minister
Lim Swee Say
said that doing away with the retirement age might affect a younger worker's aspirations.
Erman Tan, president of the Singapore Human Resources Institute (SHRI), concurred and added that the retirement age is a point of reference for older workers who might no longer wish to work.
"There needs to be mechanisms (to allow workers to get access) to certain welfare schemes," he told TODAYOnline.
"They still need some sort of exit plan. And hence because of this exit plan, we need to have some indication for this exit point, so a retirement age (is still important)."
For
National Trades Union Congress
(NTUC) assistant-secretary general Patrick Tay the question really lies in finding the right retirement age as "different industries have different demands".
"Some industries may be intensive, like oil and gas, so to force them to work (and to) raise the retirement age for them might not effectively help them to continue," he said.
"If they want to retire, they will ... so it's something we have to consider carefully to review the needs of our ageing workforce."
Related stories:
MOM announces changes to RRA
SkillsFuture Credit scheme popular among older workers
Number of firms paying retrenchment benefits down