HRD speaks to an industry expert to find out how employers can better support their employees' eye health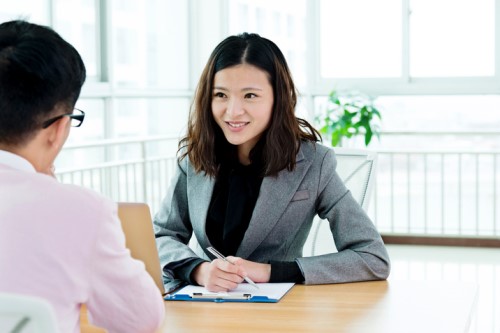 The last two decades have seen significant advances in digital technology, and subsequently a drastic rise in the number of digital devices incorporated into our day-to-day lives. As a result of this, people are putting more pressure and stress on their eyes than ever before in human history.
In the modern office environment, most of us are spending long hours working on computers and cell phones. Such close-up attention to digital screens is creating digital eye strain, which can easily lead to dry eyes, fatigue, and blurry vision.
Adding to these issues is the fact that we are not allowing our eyes to rest after work, by continuing to use digital devices for personal matters.
For Eric Lam, Regional Vice President of VSP Asia, this is a concerning trend – and also one that's evident everywhere you look.
"If you look around when you're taking public transportation, having a meal in a restaurant, or just walking down the street, you can see people constantly using digital devices," Lam said.
"Technology is used for checking emails, chatting with friends, watching streaming media, playing games, keeping up with the news, online shopping, and much more."
Still, this is a trend that's unlikely to change anytime soon – digital devices have not only become ubiquitous, they've become an indispensable part of our lives for work, entertainment, and socializing with others. Accordingly, it's more important than ever before to make sure that we are taking care of our eyes.
Lam outlined a number of easy tips for looking after eye health around digital devices on a day-to-day basis:
Daily Dose It

Remember the old adage, all things in moderation – and apply it to all digital devices outside of the office

De-Glare It

Keep the screen clean and use a glare-reducing filter, if appropriate

Break It

Every hour, take a 5 to 10-minute break from the digital device

Face It

The screen should be 50 to 60cm from your face, and there should also be a slight downward angle from face to screen

Wear If

If you already wear prescription glasses, make sure you have them on while using digital devices
Getting a regular check-up
However, even with developing good practices around digital devices, optometrists recommend that people get a comprehensive eye examination on an annual basis. This is more extensive than a refraction test, which checks how clearly a person can see.
Rather, it serves as an examination of your overall eye health; your eyes are the only part of your body where blood vessels can be seen, which can also provide insights into your overall health.
"Regular resting is crucial for catching potentially serious conditions early, and if necessary receiving treatment to minimise impairment," Lam said. "For many eye and health conditions, there are no obvious symptoms until damage has already occurred."
As the early stages of eye conditions often go unnoticed, the chances for self-detection are often greatly reduced. This makes regular checks particularly important.
Additionally, a comprehensive eye exam can often spot early signs of conditions like glaucoma, diabetes, high cholesterol, and hypertension. With early treatment, these chronic conditions can often be managed, which makes a comprehensive eye exam an important part of our annual health assessment.
Lam outlined eight key indicators of needing an eye exam.
1. Your eyes are red, dry, itchy, or you are seeing spots, flashes of light, or floaters.
2. You have diabetes or another health condition that affects your eyes. Also, if you have a family history of conditions like diabetes or glaucoma, you may need examinations more often, especially as you move into your 50s and beyond.
3. You can't remember when you last had an eye examination. If it's been longer than a year, you're overdue.
4. You have difficulty driving at night and seeing street signs in the dark.
5. You experience eye strain, headaches and/or blurred vision after spending an extended amount of time in front of a computer screen.
6. You get motion sick, dizzy, or have trouble following a moving target.
7. You hold books or the newspaper further away from your face and squint or close one eye to read them clearly.
8. You notice any changes in your vision, especially after an incident or head trauma.
Seeing clearly in the workplace
Issues around eye health aren't just limited to people's personal lives; they can have a real effect on the workplace.
"Uncorrected vision can cause an increase in errors, and digital eye strain can reduce reading speed or make it difficult to concentrate," Lam said.
"When you also take into account the undiagnosed health conditions that can be detected in an eye exam, there can be a great deal of impact on productivity when these issues are not addressed."
By extension, employee eyesight may also be an HR issue. While employers are not responsible for the lifestyle decisions of their individual employees, they are responsible for providing a safe and adequate working environment.
With studies showing the Asia Pacific prevalence of myopia is 21% higher than the global prevalence rate1, this has an even bigger potential impact for our region.
But helping employees stay healthy is more than just a moral obligation; it can also be good for productivity. A 2017 study from Mercer and Marsh & McLennan Companies' Asia Pacific Risk Centre suggested that lost productivity due to sick leave could rise to $3.3 billion per annum by 2030.
Smart HR directors will naturally want to minimise the potential effects of this trend to their own business. Part of the way this can be done is by providing access to proper healthcare within the workplace, as well as incentive for employees to look after their health more effectively.
Lam suggested that management encouraging an annual comprehensive eye examination can significantly raise awareness of eye health among staff. Employers can also promote eye care tips with staff, such as the 20/6/20 rule. Every 20 minutes, look 6m away, for 20 seconds. This can help relax your eyes and ease the tiredness.
Employers can also support eye health in the workplace by helping to educate staff about comprehensive eye examinations. This exam is not just the complimentary eye test you can get from any optical shop – it's an important part of any person's individual healthcare program.
"Employers should consider how they can help provide access to quality eye care for their employees," Lam said. "One way to do this is through providing an option to sign up for a vision care benefit through someone like VSP Vision Care."
Staff – and businesses – that invest in quality eyewear can ensure that they are able to see comfortably and can be checked for signs of health conditions that could benefit from early treatment.
"In turn, this can aid in increasing work quality and effectiveness, which will lead to an increase in productivity," Lam said.
1 American Academy of Ophthalmology, 2016, Global Prevalence of Myopia and High Myopia and Temporal Trends from 2000 through 2050