A former managing director has been awarded more than S$649,000 after having his employment contract cut short. HRD chats with a legal expert about what HR can learn from this case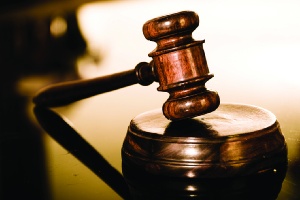 Iouri Piattchanine, prior managing director of Phosagro Asia has been awarded more than S$649,000 after taking his old employer, Russian-based Phosagro Group, to court for breach of contract.
After a dispute within the company, Piattchanine had his contract ended prematurely and was terminated from his position. Acting as plaintiff, he brought the case before the Singaporean High Court alleging that Phosagro – as the defendant – owed him money for sums due under contract and for damages caused by a breach of contract.
Julia Yeo
, legal director of Clyde & Co Clasis Singapore, talked to
HRD
about the case. She cautioned that while serving a termination notice, it was crucial to follow contractual terms especially with regards to salary in lieu of notice.
"Should the employer subsequently discover a serious misconduct by the employee, it is not entitled to claim a right to summarily dismiss the employee and withhold payment of the salary in lieu of notice," she said.
At the conclusion of the case, Judge George Wei said the plaintiff was entitled to a payment of about S$649,000 as his employment contract was terminated without notice, plus around S$34,000 to cover his outstanding annual bonus.
During the case, Phosagro also made counterclaims for sums it alleged Piattchanine had wrongfully paid to himself through expense claims made during his employment.
Judge Wei deemed some these successful, stating that Phosagro must be paid:
$S100,000 for expense claims made outside of the plaintiff's entitlement
S$8,500 for expense claims made prior to the plaintiff's employment
Piattchanine was also ordered to pay various undisclosed amounts to Phosagro for spa and taxi services which weren't found to fall under his employment conditions.
"Employers should consider having handbook or internal HR processes that touch on matters like expense claim procedure, leave application and encashability of unconsumed annual leave," Yeo said, adding that Phosagro's unwritten expense accounting practices meant the employer was only able to prove a fraction of the 800 claims made were wrongful.
Finally, Yeo highlighted Phosagro's apparent failure to implement some measure of corporate governance as one of their main mistakes.
"As the Phosagro Group basically bought over the Plaintiff's prior business and kept him on as the Managing Director, they were happy to give him a free rein in the running of the business without the limits on his mandate or his performance indicators being set out in writing," she noted.
Related stories:
Landmark case: Man convicted for unlicensed EA activities
Former labour relations officer sentenced to jail for voyeurism
Second former executive jailed for inappropriate behaviour