The committee has offered suggestions to the government about how to develop globally competitive companies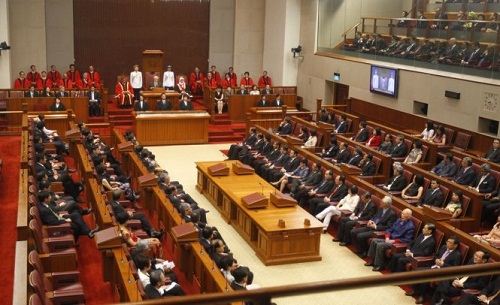 The Singapore Business Federation-led SME Committee (SMEC) recently submitted its recommendations for Budget 2017 to the government, saying that the government needed to provide "broad-based support to SMEs [and] a third economic growth engine".

Some of their recommendations included:

1) Holding off on any planned increases in Foreign Worker Levy over the next 36 months;
2) To review and streamline compliance and regulatory-related costs as well as requirements and approving frameworks;
3) Enhancing the Global Company Partnership programme by allowing SME's to claim costs for up to five staff, inclusive of staff hired from the new market;
4) Do not subject Training Employment Passes (TEPs) to qualifying salary and Training Work Permits to foreign worker quota and levies;
5) Provide 100% financial support for overseas staff deployment in the first year and 70% in subsequent two years when companies go through the overseas market attachment programme;
6) Include SME leaders such as business owners or executives in funding support for leadership training seminars; and
7) Enhance the Career Support Programme (CSP) to extend wage supplement support to 18 months from the current 12 months, with the option to include a training bond.

"Immediate operational issues continue to challenge local SMEs' operations," said Ho Meng Kit, CEO of SBF.

"While Singapore's economy will enter a phase of transformation under the directions set by the Committee of Future Economy, SBF will continue to bring up immediate business issues such as government compliance and regulatory costs, facing our SMEs."

"Singapore needs to create a new growth engine of globally competitive companies, driven by technology, innovation and entrepreneurial talent, to stay relevant to the global value chain and boost our economy," added Lawrence Leow, chairman of SMEC.

"To achieve this, we have to transform into a creative and entrepreneurial nation that can attract foreign entrepreneurial talents and high technology enterprises to settle here, form joint ventures with local enterprises and create new businesses that will help propel our economy."