A recent survey has revealed that senior executives in Singapore are the unhappiest workers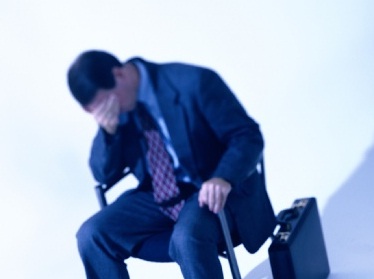 The latest Job Happiness Index survey done by online job portal, JobStreet.com, revealed that C-suite executives are the unhappiest workers in Singapore.
The survey also showed that workers in Singapore are the unhappiest in Asia, overall, when compared with six other countries.
The top factor contributing to their unhappiness? Competency of management.
To help executives de-stress and feel more at ease in their roles, thereby influencing happiness in the workplace, one leadership expert said it's important to be introspective and to change their mindset.
Taking on the role of a senior executive can be very stressful to an individual because not only does it mean taking on more responsibilities with bigger consequences, it also means learning a new skill set, said executive coach David Brendel at
Harvard Business Review.
Some executives, he said, feel that they need to let go of 'soft skills' in favor of 'hard skills' because they need to project a certain image to their subordinates.
But Brendel said this shouldn't be the case.
Rather, he advised doing "cognitive reappraisal for emotion regulation [and] proactively choosing instead to believe that it's possible to balance their roles or that each role will enhance the other".
"This positive mindset is an essential starting point."
Be mindful of your stressors, he added, and employ meditation or controlled breathing to combat them.
These 'mindfulness strategies', he said, can empower executives to "relax into the role for which he or she has prepared".
He also emphasised the importance of taking care of your physical health.
"Sound sleep, regular exercise, good nutrition, and other healthy behaviours are essential," he said, adding that this is a good foundation to have in order to guarantee top performance.
Finally, he said that leaders should "consider the meaning and purpose of their work" and ascribe to visionary management.
"Research has revealed that successful leaders are skilled at 'sustaining the vision' of their companies by modelling optimism about their goals and flexibility about how to reach them," he said.
"Careful self-reflection about your values, mission, and legacy can bring the mental clarity and behaviour changes you need for success."
Related stories:
Workplace survey takes aim at "sad" Singapore
What is the best way to motivate your staff?
Is the 'maternal wall' keeping women from the C-suite?