The National Trade Union Council has been making its own proposals ahead of the February announcement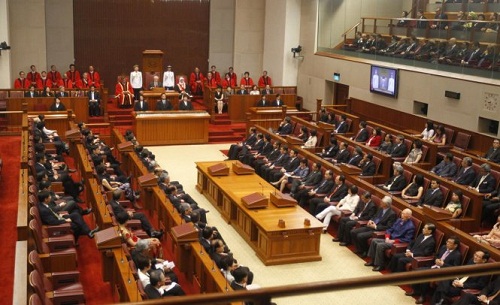 Chan Chun Sing, secretary-general of the National Trades Union Congress (NTUC) said that he hoped the budget would address three key labour issues: job placement, productivity, and protecting workers in new employment models.

"How can we make sure our people are able to get into a new job quickly in the current challenging economic environment, where there are both cyclical forces and structural forces at play causing some of our workers to lose their current jobs?" he told The Straits Times on why he thinks the placement system should be improved.

The system oftentimes matches workers to jobs they are not suited for and not enough information is disseminated about available opportunities, he added.

He also said that more aid has to be provided at the company level to boost productivity if Singapore wants to move towards a manpower-lean economy.

"Only by improving productivity can we hope that workers get a fair share of the productivity gains," he said.

Furthermore, Chan said the government and employers should continue to work together to protect the rights of gig economy workers "amid very challenging market conditions".

He conceded that Singapore is not unique in this issue as it affects most of the world due to the evolution of new business and employment models, but nevertheless urged the labour movement, the government, and companies to study the effect this would have in the long-term, particularly during their retirement years.