HRD finds out the reality about inclusive workplace practices - costs involved, ROI of hiring and its impact on workplace morale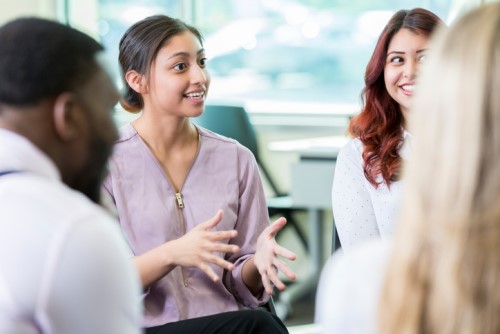 According to a 2017 National Council of Social Service (NCSS) study, seven in 10 people believe that negative attitudes of co-workers are major barriers to employing persons recovering from mental health conditions.
NCSS then went on to find out key barriers to employing persons with mental health conditions and why they should be overcome.
Barrier #1: It is expensive to make workplace adjustments to support staff in recovery
Employers have a tendency of believing that the cost of making workplace adjustments was higher than the actual cost of doing so. For instance. the cost of "increased work support and supervision" was perceived to be $608.80 per employee per year, when its actual cost is about $285.60.
Barrier #2: Hiring of staff in recovery and making workplace adjustments would negatively impact workplace morale
On average, greater benefits were observed by companies that hired persons in recovery as compared to those that did not. Some of these benefits include improvement in workplace morale, increased productivity as well as a reduction in associated costs to hire and retrain for each vacancy.
Barrier #3: The investment on making workplace adjustments had negative ROI
The study showed that for every $1 invested in a workplace adjustment, it generated an average of $5.60 in returns for companies. Benefits include reduction in absenteeism, reduction in medical claims and increase in average working hours per employee per week.
In addition to dispelling myths about hiring and supporting employees with mental health conditions, the study also found that most employers were open to hiring them but lack the knowledge on how to manage and include workers.
Employers are willing to hire persons with mental health conditions: over 90% of those who currently do are willing to hire others; about 50% who have not or do not know if they have hired them are open to it.
However, employers cited time, resource, and information constraints as the main limitations to embracing a fully inclusive workplace for persons in recovery.
"As the key findings of the Study show us, mental health inclusion in the workplace does not only benefit the employee with mental health condition but has wide-ranging benefits for an organisation and all its employees," said Tina Hung, Deputy Chief Executive Officer at NCSS.
"We must continue to fight against the stigma of mental health at the workplace and invite more employers to come on board to help us build a more caring and inclusive society."