Cindy Reid, head of people & culture at Konica Minolta, explains how her HR career took off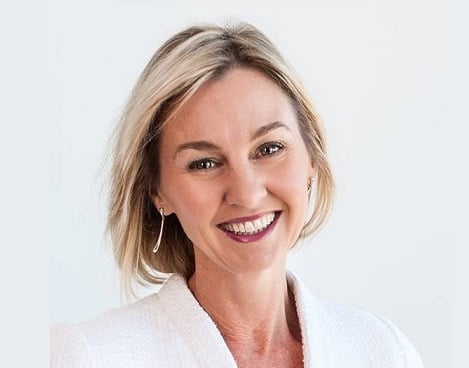 From the study of mass media to a stint at IBM during the Sydney Olympics, and now head of people & culture at Konica Minolta, Cindy Reid shares her career path
1986 – A desperate seeker
Cindy Reid's university career had a suitably bold start: in the first year of her psychology degree at Sydney's Macquarie University she leaves a note on the door of the head of her desired program pleading for admission with the headline 'Desperately Seeking Mass Communication'. The gambit is successful and she spends the next few years in the study of mass media
"We produced shorts and studied advertising – it was fantastic; but [later] I felt it wasn't that meaningful for me."
1989 – Joins IBM
In the final year of her degree, Reid has the opportunity to meet an executive from IBM; it is to be the beginning of a beautiful friendship.
"My father said 'walk in and be interesting' – [being hired by IBM] had nothing to do with my knowledge; it had to do with being an interested person, being inquisitive, enthusiastic. I'd encourage any person going to interview to be who you are, really try to engage. You're looking for a mutual fit."
1994 - Rises high
Reid's time at IBM brought numerous opportunities, including a communications role for a year, and a position shadowing a corporate services executive in which she learned about stakeholder management. Reid was then selected for a key role in acquisition work and recruitment that afforded her M&A experience and deeper commercial knowledge. At the same time, Reid began her MBA at the Australian Graduate School of Management
"I was developing in HR as HR was developing as a respected business contributor."
1998 – Goes for Gold
A highlight of Reid's time at IBM comes with her selection as HR leader for the Sydney 2000 Olympic Office. The challenging role involves developing and staffing a workplace of 700 and sourcing staff with twin specialisations in tech and sport.
"Our client was SOCOG; we were the coordinator for SOCOG's 11 tech providers, so we had to have the timing of a Swiss watch. IBM threw everything at it."
1999 – Joins the dot com gold rush
With her Olympic role settling into maintenance mode and the dot com boom raging, Reid is headhunted by
Excite@Home
to lead a greenfield start-up angled at engaging Gen Y talent in a competitive market. It is a more executive role that affords Reid some experience of the C-suite while she is simultaneously in the final year of her MBA.
"It was exciting; all the best Silicon Valley had to offer was being bought down under."
2001 – Enlists in PwC's 'war for talent'
Reid works in the PwC Human Capital team as an HC director where she goes on to lead PwC's most successful campus and professional talent acquisition campaigns focussing on EVP and employment brand in a 'war for talent' environment. Later she moved to a consulting director role where she wins and successfully delivers a $4.4m change management contract for a large client.
2010 – Partners with Korn Ferry
Reid joins Korn Ferry as a client partner to lead Human Resources Centre of Expertise Executive Search where she was charged with recruiting HR executives for her clients.
"Korn Ferry was all about being your own contributor. That was a fantastic role for me. I was meeting the greatest business leaders."
2014 – Joins Konica Minolta
When Reid joined Konica Minolta as head of people & culture she sought to further the company's CSR program, via partnering with charities in an arrangement which might involve mentoring roles in both directions. The company has also distinguished itself in the field of gender equity, being recognised by the Workplace Gender Equality Agency as an Employer of Choice for Gender Equality in 2016.
"We call ourselves the company that cares: we care about community, about the company and about our employees."