The Ministry of Manpower (MOM) is cracking down on guidelines promoting the hiring of Singaporeans.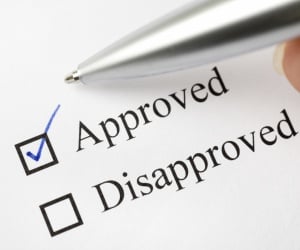 HR leaders need to be familiar with, and adopt best practices to fit with, guidelines established by the Fair Consideration Framework.
Introduced in August last year, the guidelines require employers to first advertise job vacancies on the national Job Bank for at least two weeks before submitting Employment Pass applications.
The advertisement must be open to Singaporeans and must comply with the Tripartite Guidelines on Fair Employment Practices, for instance, being non-discriminatory, Clyde & Co legal director and employment law specialist
Julia Yeo
told
HRD Singapore
.
"We find that the Ministry of Manpower recently is becoming more vigilant in investigating companies that may have flouted the Tripartite Guidelines."
Offenders are required to immediately address non-compliance, which may include the removal of non-compliant job advertisements, she said.
"The Ministry is also not averse to demanding public apologies and imposing a bar on the companies' work pass privileges."
This suspension can have a huge impact on local companies, Yeo said.
"Singapore is an open economy and we have great dependence on foreign talent and foreign employees coming in.
"I think this is particularly pertinent in the F&B and retail sectors, where you see more foreign employees coming in to take up work that some Singaporeans may not be keen to do."
Going forward, HR leaders need to review their hiring systems, ensuring they draw up non-discriminatory job descriptions and advertisements, as well as familiarise themselves with the Tripartite Guidelines, and to adopt best practices that are in alignment with the Guidelines, she said.
"It is also critical they learn to engage with the Ministry of Manpower and understand how to address the Ministry's concerns."
The Fair Consideration Framework is a Singapore-first policy.
Certain jobs are exempt from the advertising requirements, such as companies with fewer than 25 employers, vacancies with a fixed monthly salary of $12,000 and above, jobs filled by Intra-Corporate Transferees (a manager, executive or specialist who has worked for the firm outside Singapore for at least one year before the proposed hiring), and short-term assignments of no longer than a month.
The guidelines also require all employers, as part of good HR practice, to issue itemised payslips to all employees at least once a month and within seven days of the last day of the month. They can be issued in hard copy or in electronic form.