With MOM introducing the Employment Claims Tribunal in the next month or so, what should you know about this new dispute resolution body?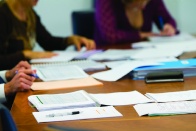 The Ministry of Manpower (MOM) has announced the establishment of the Employment Claims Tribunal (ECT) within the first quarter of 2016.
The Tribunal itself is designed for professionals, managers and executives (PMEs) earning over $4,500 per month – and thus not covered by the Employment Act – who require assistance with statutory and contractual salary disputes.
HRD
spoke to
Julia Yeo
, employment law specialist at Clyde & Co, about the ECT and what HR should do to prepare for its introduction.
"As it will be a specialised tribunal, the process should be faster, simpler and come with lower administrative costs than civil law suits," Yeo said.
There is also likely to be at least one legally trained person sitting on the tribunal.
"If it works like the Small Claims Tribunal, complainants will likely only need to pay administrative fees. Enforcement of ECT orders may be via the Courts," she added.
Before the establishment of the ECT however, employers will have to adjust internal policy to prevent employees from prematurely or unnecessarily escalating disputes to the ECT.
"It will be crucial that tighter internal dispute management and grievance procedures be put in place to facilitate better communication with any aggrieved employees," Yeo said.
On 1 April this year, MOM will require firms provide itemised payslips and key employment terms to all employees. Record keeping will have to cover more than this if firms wishes to avoid the ECT later on.
"HR should ensure that proper clear documentation is consistently maintained on key items such as payment of salaries, authorised deductions, pay reviews and calculation of bonuses," she added.
Wai Quen Chan, APJ HR manager for Intel, is optimistic about the ECT.
"We welcome a more efficient and informal platform to resolve employment disputes," she told
HRD
. "With Intel's strong focus on treating employees fairly and with respect, we have no concerns on the broader protections signalled for PME employees in Singapore."
However, she noted that the effectiveness of the ECT was still unknown especially at this early stage.
"There is still much to learn about the ECT and how it will be run before we really know whether it will benefit both PMEs and companies without creating more red-tape or frustration for both sides."
Related stories:
Employers asked to give feedback for Budget 2016
Protection, progression and pride in MOM's new labour strategy
Three employment law changes due to impact HR in 2016