Overall, about three in five employers raised staff salaries in 2017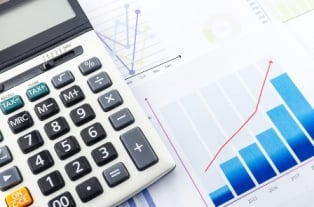 More employees in Singapore received higher wage increments in 2017 than 2016, according to the Ministry of Manpower's report released today (30 May).
Overall, about three in five employers (65%) raised staff salaries in 2017 – 58% did the same in 2016. Also, fewer companies cut wages in 2017 – 12% of companies in 2017, versus 17% in 2016.
Companies that had made more profit through the year rewarded their staff with especially higher wages. They were mostly in the infocomm, as well as wholesale & retail trade sectors.
The report also outlined a trend of workers joining those industries due to the attraction of potentially higher salaries.
Generally, most industries saw similar or higher wages in 2017, including in professional services, accommodation & food services, finance & insurance and manufacturing.
Sectors like transportation & storage, administration & support and real estate did not see pay increases however.
The number of employees who received wage increases rose from 75% in 2016 to 78% in 2017. Only 10% of employees received wage cuts in 2017, a slight decreas from 13% in 2016.
The average pay increase was higher in 2017 (5.1%) compared to 2016 (4.9%). Wage cuts were also much lower in 2017, with staff losing an average 3.9% of their pay packages, as compared to the 5% experience by workers in 2016.