This sector is threatened by an aging workforce and changing labour aspirations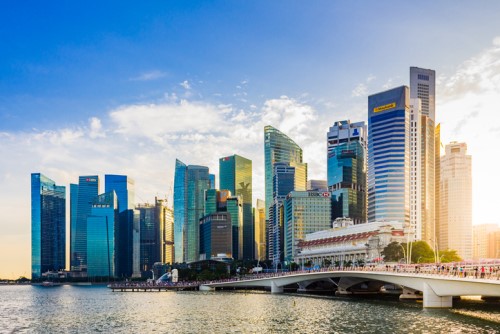 Hotels serve as the backbone of Singapore's tourism sector as they account for about 4% of GDP, according to Second Minister for Manpower Josephine Teo. But the growing industry faces manpower challenges from labor market trends of an aging workforce and changing aspirations, said the official on Friday.

During her speech at the Devan Nair Institute, she outline a four-pronged approach aimed at addressing the sector's labour needs:
adopt manpower-lean business models
upskill and reskill current workforce
develop inclusive and employee-centric workplaces
participate in Adapt & Grow programmes
By employing manpower-lean business models, hotel employers can raise productivity. Teo said hotels should aim to make jobs higher-skilled and less-labour intensive, and this often involves redesigning existing work processes and operations. She noted that in 2016, there were more than 60 projects implementing manpower-lean models in hotels under schemes by e2i, WSG and STB. Meanwhile, the first half of 2017 already has 62 projects in progress.

The ministry also recommends that hotels invest in people development to redefine job roles and add new skills. Teo cited the Skills Framework for Hotel & Accommodation Services that the ministry launched during 2016's inaugural Hotel Day. More than 20 hotels have adopted the framework as a training tool for staff since it was introduced, and Teo said the ministry must encourage more employers to do so.

By fostering a positive and inclusive workplace culture, Teo said hotel employers can avoid high attrition costs and the need to recruit and train new hires. To do this, the ministry recommends the adoption of progressive HR practices to make employees feel cared for, engaged and have opportunity to grow.

The ministry recommends hotel employers to participate in Adapt & Grow programs to access bigger manpower resource pools. Teo noted, however, that uptake of the program among hotel employers continues to be slow.

"Four-pronged approach by no means the only way for hotel employers to improve your attractiveness to jobseekers and employees. But they offer a practical response to the challenges of recruitment and retention. The Government through WSG and STB, and even e2i, is here to help," said Teo.