Initiative aims to nurture a vibrant HR services sector and HR eco-system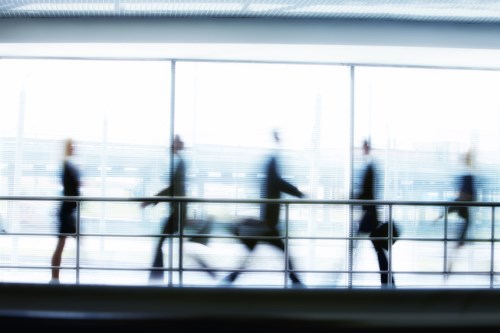 The Prime Minister's Office, Second Minister for Manpower, and Second Minister for Foreign Affairs revealed on Monday Singapore's HR Industry Manpower Plan on Monday, as part of efforts to transform the industry and "unlock the potential" of Singaporeans and businesses for future growth.
More than 1,300 HR industry stakeholders attended the unveiling to learn about the specific initiatives on anticipating the upcoming growth phases in the economy, along with disruptions in technology, business operations, and workforce profile.
"Businesses are being disrupted in the way they operate today," said
National Trades Union Congress
president
Mary Liew
. She joined the chorus of other key leaders who called for extensive collaboration between the tripartite partners spearheading the Manpower Plan, and the industry of over 43,000 HR professionals and service providers.
"To overcome new challenges, HR professionals must work closely with tripartite stakeholders to safeguard a good industrial relations climate, and find solutions together to adapt to changing industry trends, understand employees' evolving needs and expectations, and provide better careers and development opportunities for our working people," said Liew.
To achieve the transformation, the HR Industry Manpower Plan will abide by three strategies:
strengthen the HR profession
enhance HR support for employers
nurture a vibrant HR services sector and HR eco-system
The first strategy covers three key areas: providing industry-relevant experiences and support for HR students; fostering deep-skilling and career development for HR professionals; and ensure benchmarking for future-ready HR professionals.
As groundwork for the transformation, 23 Industry Transformation Maps (ITMs) have been developed to help generate better jobs for Singaporeans and enhance competitiveness and growth in key sectors. Businesses in these ITM sectors are expected to emerge with enhanced capabilities by first having effective HR teams in place to ensure implementation of the right people policies and provide the needed support.
Meanwhile, the second strategy involves providing employers resources, tools, and support to address their gaps and implement progressive practices, and the third strategy entails guiding education providers to offer industry-relevant training and development and increasing networking opportunities and R&D efforts for the whole of the industry.

"Employers have a key role to play in the HR Industry Manpower Plan to develop and establish HR professionals as strategic partners in progressing our human capital in tandem with the transformation of the economy," said Goh Swee Chen, vice president of Singapore National Employers Federation (SNEF) and chairman of Institute for Human Resource Professionals (IHRP). "SNEF will assist employers to deepen the skills of their HR to build organizational capabilities to enable their companies to thrive in the future economy."