Minister Lim Swee Say assures Singaporeans that jobs are available and urges industries to change their business models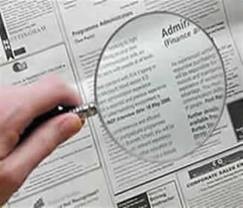 Following the news that job vacancies were scarce in the second quarter of 2016, Ministry of Manpower (MOM) Minister Lim Swee Say was quick to assure jobseekers that there are enough jobs and the government is doing all it can to help businesses create better jobs.

"I want to assure Singaporeans that if you look at it from totality, there are enough jobs. Don't just look at the 49,000 job openings; in fact there are 3.3 million jobs out there in Singapore. And in fact what we are doing is, we are continuing to upgrade all the jobs," Lim told Channel News Asia.

Lim mentioned that the F&B and retail sectors have already launched "industry transformation plans"—with the hotel sector soon to follow suit—in order to change their business models "to create better jobs, better careers."

Lim was speaking to reporters at an ongoing virtual career fair, a pilot programme organised by the Singapore Workforce Development Agency (WDA).

The WDA said that the Adapt and Grow Virtual Career Fair "will allow Singaporeans to search for jobs, attend interviews with prospective employers, as well as access career advisory services online."

The fair was also helpful to employers as one participant noted that they had already shortlisted a candidate based solely on their written chat.

"Most of the roles require directly speaking with different stakeholders with technology or with the business stakeholders globally, mostly through emails ... Even when we do face-to-face interviews, we don't see their written communications. It is a very important thing," said Vivilian William of Trinity Consulting Services.

The National Trades Union Congress (NTUC) was also on hand discussing best practices in the HR industry and emphasised the need for employers to retrain their talents and to urge potential candidates to acquire new skills.

"In order for us to convince the workers to take this leap to embark on this training journey, he or she must have a clear idea on where are the openings available. Because nobody goes for training generally ... All of us would like to go for training if there's a certain clear job prospect," said NTUC secretary-general Chan Chun Sing.

"We want to make the information available so that people can make informed choices. Otherwise this generic encouragement of people to do upgrading won't be very targeted and won't be very effective," he added.