Regionally, Malaysians are the most confident about receiving a pay raise and bonus this year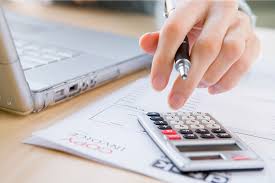 Compared to their peers in Singapore and Hong Kong, employees from Malaysia are the most confident about getting a pay raise and bonus in 2018.
A survey by Randstad found that 78% of Malaysian professionals are expecting a salary increase this year. Also, eight out of 10 are hoping for a bonus at the end of the fiscal year – the highest sentiment across the region.
Employees in Hong Kong are also optimistic about their salaries in the new year – about 71% are hoping for a pay raise. However, only about half of employees are expecting a bonus.
Singaporeans are the least optimistic of the lot, with only 64% expecting wage growth this year. Seven out of 10 are looking forward to receiving a bonus.
"Employees' expectations toward bonus payouts this year indicate a boost in confidence as well as positive sentiments on Malaysia's economic performance," said Ryan Carroll, country director at Randstad Malaysia.
"As the market continues to expect growth, employees are expecting to be rewarded for their hard work. Companies should invest in assessing their salary and benefits packages for employees to help improve employer brand, attract the right talent and retain their employees."
Across the three countries, employees have generally become more demanding of their employers, with almost seven in 10 expecting higher salaries this year.
However, experienced professionals in Malaysia are slightly more likely to demand a higher salary (79%) than their younger counterparts (78%). The demand for higher remuneration package stems from the low supply of in-demand experienced professionals in Malaysia.