Starbucks closed 8,000 US stores as a first step to train employees on racial tolerance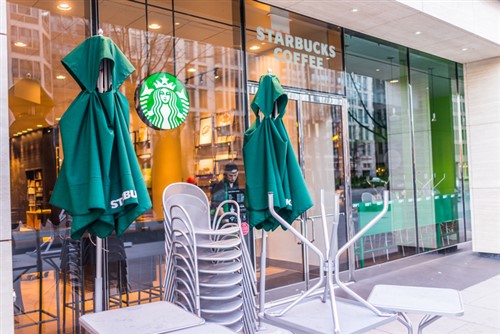 Starbucks closed 8,000 company-owned US stores on Tuesday for 175,000 employees to attend anti racial-bias training.
The global coffee chain committed to the four-hour program after a controversial incident earlier this year where a manager called the police on two black customers, resulting in their arrests. Later, it was discovered that they were merely waiting for a friend.
The incident went viral, sparking protests and accusations of racial profiling.
A preview of Starbucks' educational program stated that employees will watch videos featuring company leaders, celebrities and experts from the Perception Institute. They will also watch a short documentary on the history of racism in public spaces.
Employees will also participate in discussions and problem-solving sessions on identifying and avoiding bias.
Starbucks' training could have a lasting impact on its employee behaviour and pave the way for other companies to finally tackle racism in their own eateries and shops, said Heather McGhee, president of public policy group Demos.
McGhee, together with Sherrilyn Ifill, president at NAACP Legal Defense and Educational Fund, have been in regular contact with company executives, advising Starbucks on its program.
In addition to the training, Starbucks has issued employee guidelines for addressing disruptive customer behaviour, including sleeping, using abusive language or taking drugs.