Looking at the latest reports, different trends emerge about the demand for HR professionals. What do these results mean for you?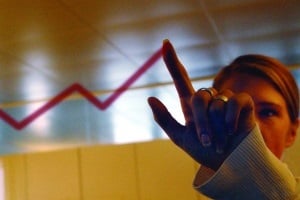 The number of job ads for HR professionals has risen by 5% from the third quarter (Q3) of 2014 to the third quarter of this year, according to the latest
Robert Walters Asia Job Index
.
This is because Singapore's changing labour environment has driven demand for senior HR staff experienced in matters such as employee engagement, said Toby Fowlston, managing director of Robert Walters Southeast Asia.
"In addition, the candidate-driven employment landscape in Singapore has created a demand for HR professionals skilled in talent acquisition and retention. As competition for the best candidates between organisations intensifies, we expect this trend to continue," he added.
An increase in the number of HR-related job ads seems to support the
Hays Quarterly Report
for Q3 which said the job market for HR professionals was picking up especially in the financial sector.
However, Finian Toh, associate director of Kerry Consulting, told
HRD
this may be due to "musical chairs" caused by people affected by the current economic downturn "rather than job markets being increased due to newly created roles".
To complicate matters, the Monster Employment Index (MEI) said the number of ads for HR & admin roles had actually decreased by 5% from September 2014 to September this year due to a decline in online hiring activity overall.
"There is less of an urgent need for HR and admin professionals to help businesses manage their recruitment processes and other personnel and human capital matters," said Sanjay Modi, managing director of Monster.com for India, Middle East, Southeast Asia and Hong Kong.
"Although human resources management remains incredibly important to businesses across the region presently, organisations are not feeling an immediate need to expand their HR headcounts."
The discrepancy here could come from the fact that the MEI groups HR and admin together while the Robert Walters index lists them separately. In fact, Robert Walters reports that the number of job ads for admin roles has decreased by 15% on a year-on-year basis which may explain the different results from each study.
Related stories:
Singapore odd nation out in Asian job market
Singapore HR professionals: you're in the right job
What does 2016 hold for the HR job market?