Calling them an often 'overlooked group', mothers looking to re-enter the workforce are the target of one bank's initiative in Singapore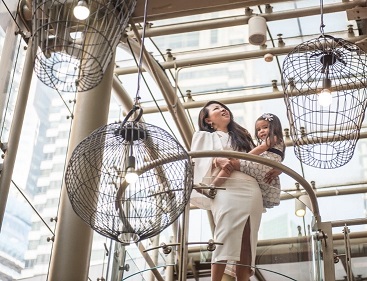 Standard Chartered recently launched their 'Moms Matter' initiative to provide new career opportunities for mothers looking to re-enter the workforce.
The event was attended by more than 100 mothers who were able to join panel discussions with senior executives of the bank and other mothers already employed at Standard Chartered.
HRD spoke with the bank's head of human resources, Charlotte Thng, on what returning mothers can expect from this initiative.
"Standard Chartered is considering applications from mothers for a variety of roles," she said.
"Some of these roles do not require formal banking experience, such as sales, client relationship management and digital roles."
She said that the bank is also participating in government-backed initiatives such as the Workforce Development Agency's (WDA) Professional Conversion Programme, wherein an employee joining the bank coming from a different profession or role, is entitled to undergo training "to develop their competencies for the job".
Additional training courses have also been identified and Thng said that the bank has set aside a $2 million budget for this as well as giving staff three paid days of training leave yearly.
Mothers re-entering the workforce can also look forward to flexible working arrangements to accommodate their needs.
She explained that employees can choose to do either a flexible time arrangement or part-time arrangement to "ensure employees have a good work-life balance".
"Our flexible working arrangements are designed to provide benefits and meet the unique needs and circumstances of our people and the bank," she said.
"This offers workable solutions to ensure that we continue to drive performance and support business objectives."
Standard Chartered also partnered with Mums@Work and Careermums to further engage mothers.
In their press statement, Sher-li Torrey, founder of Mums@Work Singapore, said that the reception from mothers have been inspiring.
"'Moms Matter' not only provides them with the opportunity to re-enter the workforce, but also serves as a great encouragement that there is an increasing number of enlightened employers who see value in making the workplace a fair and inclusive one."
Related stories:
Is the 'maternal wall' keeping women from the C-suite?
Working women in Singapore are facing one major challenge
What are HR's legal obligations for childcare leave?